Jackson Hole is often referred to as the last of the Wild West, and while we would argue that there are quite a few wild, open spaces remaining in the West, we can agree that Jackson Hole does offer something special.
As we look forward to the upcoming winter season and the many fun activities and celebrations that come with it, there is one we are especially excited for: Jackson Hole Mountain Resort's 50th Anniversary! Celebrating 50 years with the theme of "Born to be Wild" we can't help but reflect on just a few of the things that make Jackson Hole and Jackson Hole Mountain Resort (JHMR) so wild. From the roaming wildlife to be found in Grand Teton and Yellowstone National Parks to the off-piste and backcountry terrain that make Jackson snow sports so iconic to the extreme adventurers that flock here, Jackson Hole has a lot to offer in the way of "wild".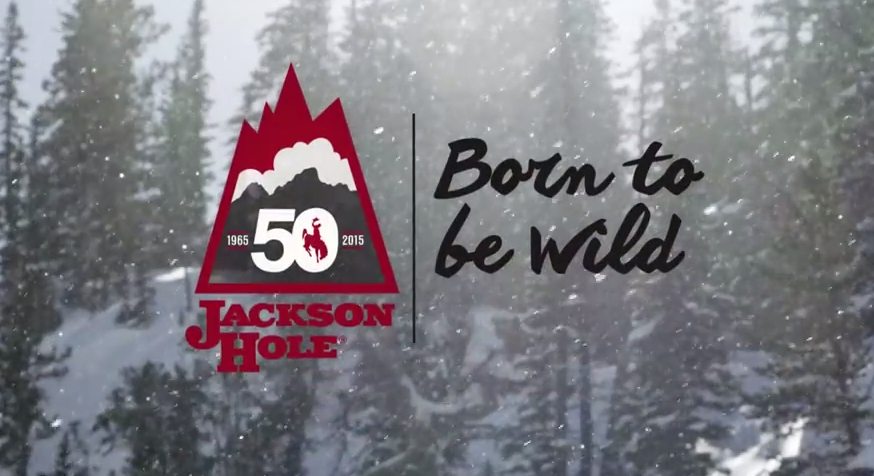 Get in the mood for partaking in JHMR's "Born to be Wild" Anniversary this short video and be sure not to miss these special 50th Anniversary events happening this winter:
November 27, 2015 – Flashback Friday
Enjoy $6 lift access – the same price of a Jackson Hole lift ticket in 1965!
December 19, 2015 – Teton Lift Grand Opening
The new lift opens to the public in the morning and then JHMR invites everyone to a 50th après party with music, film, hot drinks, treats and the best outdoor fireworks show of the year!
February 5, 2016 – JHMR Grand Reunion Weekend
JHMR employees from across the decades return to the resort and the Powder 8 contest is back for a one-time special for viewing pleasure!
More at: http://www.jacksonhole.com/50/
If you already know and love the wild ski terrain of JHMR, or if you can't resist the temptation of the Wild West, look no further than Jackson Hole. Whether your objective is close proximity to world-class skiing, ranching, or owning your own piece of the West, the broker team at Live Water Properties can ensure the wild land you purchase is a sound investment for generations to come.
Enjoy these ranch properties near JHMR: Cody Creek Ranch, Circle Lazy H Ranch on Fall Creek and Foster Slough Sanctuary.