Since joining Live Water Properties in 2018, Dan Mahoney, has been involved with a high volume of sales. There have been multiple properties that have helped contribute to that overall number. The most recent sale of the Hayes Ranch has been a swift reminder of why he switched from the fly fishing business to Ranch Real Estate. To lend perspective, the Hayes Ranch is 1,736 acres and is located in Missoula County. During Dan's days guiding on the water, he recalls nearly every fishing client would become flustered by the sheer beauty. The morning drives out of Missoula had them passing into another world, agricultural and pastoral, as they journeyed up the Blackfoot and Potomac Valley.
Now, Dan takes a look back on what this deal truly means to him. "Two years ago, about this time I took a pretty big leap of faith, changing careers midstream, if you will. And while I occasionally miss being on the oars, deals like this one that we recently closed up the Blackfoot leave me feeling more and more like I made the right decision to join Live Water. With lots of moving parts, the Hayes Ranch was an extremely difficult transaction with high stakes, as they always are in a deal of this size, but also because it was extremely important for me to represent my tough and hardworking clients as best I could in the sale of the ranch that has been in their family since the late 1800's. A few years ago they had the foresight to forever protect the ranch's significant water resources, acreage, wildlife, and scenic value with multiple conservation easements held by Five Valleys Land Trust. These easements not only protect the open spaces, but also protect restoration work on Ashby Creek, completed in part by the Big Blackfoot Chapter of Trout Unlimited and Montana Fish, Wildlife and Parks, safeguarding a genetically pure strain of cutthroat trout. Perhaps more than anything, I'm happy to report that the new owners are conservation-minded ranchers from just a few valleys over, who will continue the ranching legacy here, while following the protection guidelines laid out in these easements. It may sound strangely idealistic, but by representing some of the last best open spaces in the West, and by understanding and promoting their conservation value as opposed to marketing them for development, I hope to have a positive and lasting effect on future (inevitable) growth in our area."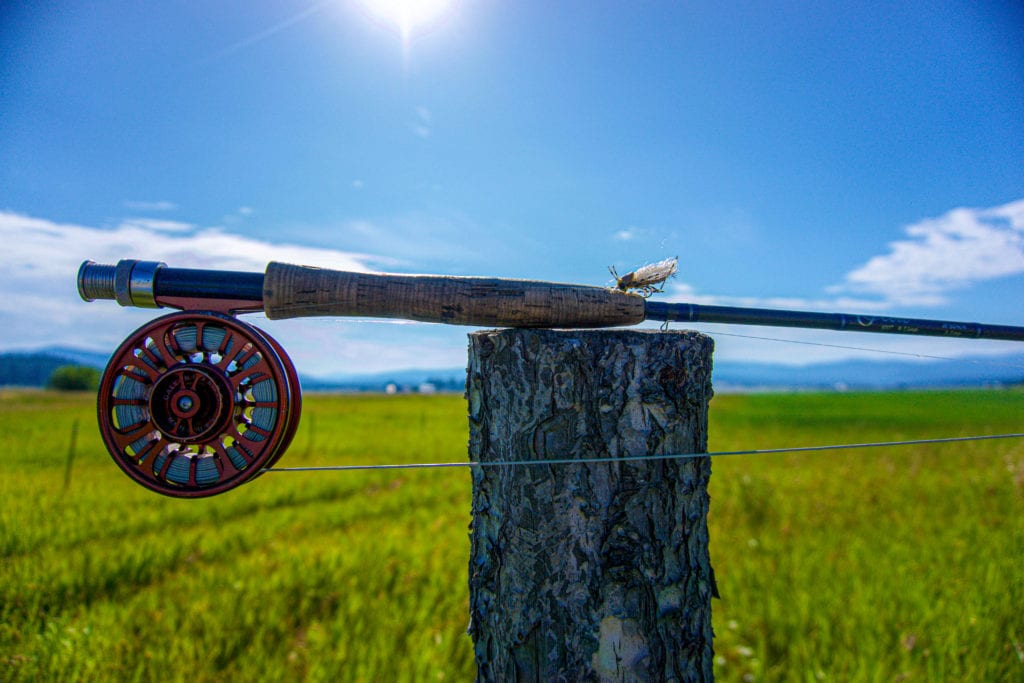 Conservation easements can be quite confusing parts to a large transaction like the Hayes Ranch, and it takes someone who truly understands what is happening within the waterways and land to convey this to the incoming owner and professionally represent the seller.
The Hayes Ranch has multiple easements safeguarding the ranch's landscape and rich wildlife resources while protecting the agricultural and ranching legacy. One interesting piece protected by the easements is a thick impenetrable area we call "the swamp." Located smack in the middle of the ranch, the swamp is a wild place, overgrown and choked with vegetation and wildlife. The swamp is fed by Ashby Creek and serves as a natural fish barrier, blocking rainbow trout from being able to breed with genetically pure native Cutthroats that thrive upstream. The easements prohibit draining of the swamp, overgrazing, and timber cutting in order to ensure this natural barrier remains in existence, protecting the upstream Cutties in perpetuity.
Dan's connection with the local streams and rivers around the Missoula area of Montana truly assisted in bringing this deal to fruition. He has been known to say "Both the roaring waters and dramatic scenery of the Blackfoot River have always been a favorite of mine. Watching a big fat Cuttie come up from the emerald-green depths to inhale your dry fly never seems to get old." This waterway knowledge enables Dan to speak to the conceptual idea of conservation easements and how they will allow the Hayes Ranch to be productive for years and years to come.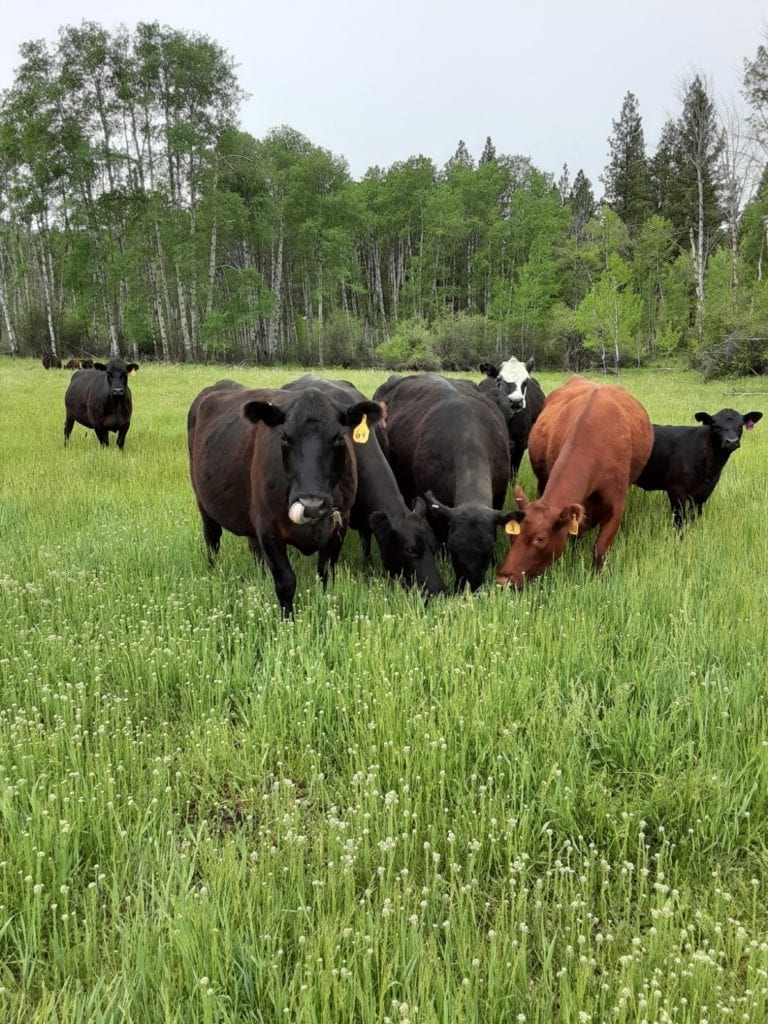 Improvements on the property range from legacy buildings created by the current owner's great-grandfather: a main residence, icehouse and a beautiful historic barn.
The details of the conservation easement protect the land and waterways but also allow for two building envelopes, "A portion of the Hayes ranch is under a conservation easement that protects open spaces and valuable wildlife resources, while still allowing future landowners two additional residential structures, within three designated areas. Additionally, 600 acres of the ranch remain unencumbered, creating ideal building sites, as well as opportunity for significant financial and/or tax benefits to the future landowner, through additional conservation easement opportunities," says Dan. Every transaction does not allow for the incoming owner to carry on the old traditions of the past, however it can be called a match made in fate when it does.
His work on the Hayes Ranch sale is a true testament that Dan believes in connecting land with people who value it. These words speak true to the Live Water mission, and it pleases the Live Water team when the ranch history can be kept alive from one family to another. Further, Dan says, "Yes, I am delighted to report that a ranching family from farther up the valley purchased the Hayes Ranch and will continue the legacy of farming and ranching here. The Hayes Ranch should be a nice fit for them." It allows for growth of considerable amounts of hay for their existing operations and provides more acreage to winter cattle. While working the land, the new owners will continue to maintain and enhance the open spaces that make up the natural landscapes of Montana.
Live Water Properties has multiple other working income-producing ranches that are for sale. Also in Montana is the Chief Joseph Cattle Ranch in Wisdom, MT, with 2,545 acres in a private setting. It boasts extraordinary views of the Beaverhead, Pintler and Pioneer Mountain Ranges. This is a highly productive cattle operation with extensive water rights and state and federal grazing leases. Another ranch in the Live Water cache of listings that have been identified as a "high priority" parcel by the Teton Regional Land Trust is the Double D Ranch. It is surrounded by hundreds of acres of conservation easement property, protected from development. Double D has 162 acres, several optimum homesites as well as the indomitable Teton views.
With Dan's assistance and the rest of the team at Live Water Properties, it is possible to acquire a recreational retreat and a working ranch at the same time as setting goals for unparalleled stewardship. Reaching ranch sale success comes from hard work and on-the-ground visits. Conservation easement and land stewardship are definitely terrific long-term benefits.