Live Water Properties was recently featured as an event partner at the Open Fences and Covey Rise magazines event at the Beretta Gallery in Dallas on January 14th. The event served to promote both magazines, which frequently feature Live Water ranches in their advertisements.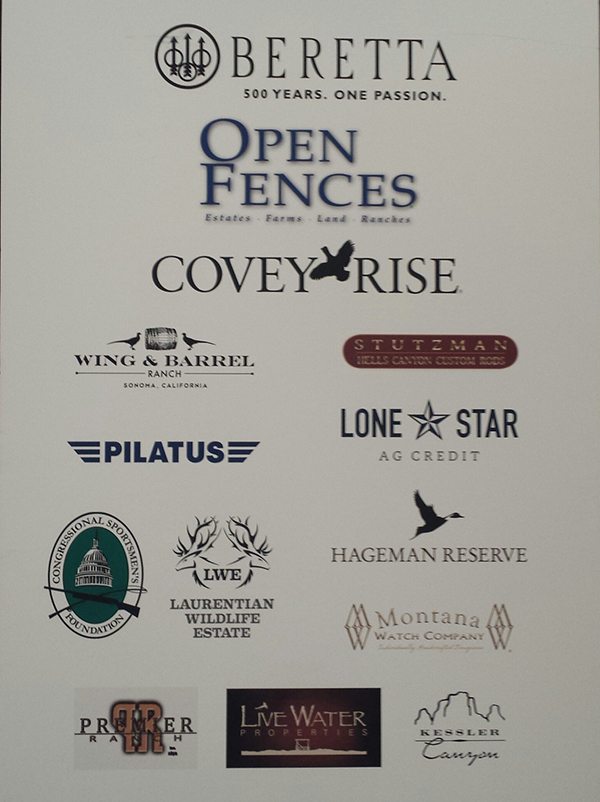 Join us for a special evening at The Beretta Gallery hosted by Open Fences and Covey Rise. Enjoy hors d'oeuvres and fine wines and behold the items of timeless quality and style in the Gallery as we kick off the Dallas Safari Club week.
An array of door prizes will be given away as well as a chance to win a Yamaha Grizzley, a trip to Hageman Reserve, and a hunt trip to the new Premiere Ranch.
Sponsors include: Live Water Properties, Lone Star Ag Credit, Wing and Barrel, Hageman Reserve, Laurentian Wildlife Estate, Montana Watch Company, Hell's Canyon Custom Rods, Premiere Ranch, Kessler Canyon, Congressional Sportsmen's Foundation and Pilatus Business Aircraft.