Brian Hartley has been an exceptional broker and a valued member of our Live Water team for 12 years. Based out of the Greater Denver Area, Brian has been on the forefront for Colorado ranch sales, specializing in fly fishing properties. Brian is recognized as the Colorado ranch broker representing the seller in the highest land value transaction between 2008 and 2014 in Routt County, Colorado. I, Peter Mazzacane, had the chance to speak with Brian personally. He has a reputation for great interactions with buyers and sellers, which comes with great opportunities and lasting relationships.
Brian has had a passion for fly fishing and the outdoors since his early teen years. After studying at the University of North Carolina- Chapel Hill, he took a job at an Orvis Fly Shop in Tahoe City, California. After two years, he left Orvis to take a job as an investment associate with commercial real estate company in San Francisco. Even with the success and determination he found in the real estate sector, Brian still had a desire to be outdoors and to utilize his passion for fly fishing. In 2006, Brian Hartley made the life-altering decision to find a way to merge the two biggest aspects of his life, work and play. In April of that year, he found himself making the journey out to Jackson Hole, Wyoming, to interview and later accept a job offer at Live Water Properties, a place where his passion for the outdoors joined his love for real estate. Being based in the heart of the Rocky Mountains, his lifestyle coupled with experience makes him invaluable for providing advice to potential buyers and sellers, ranging from market values to one-of-a-kind fishing regions.
With 12 years and more than 40 transactions under his belt, he still finds ways to better improve his job performance. When I asked him what his goals were for the next 18 months, he responded "There is never goal completion, you have to keep the pipeline full and continue to work to the best of your ability." He emphasized his excitement to get the chance to meet new clients and to explore and work with interesting new properties in the months to come.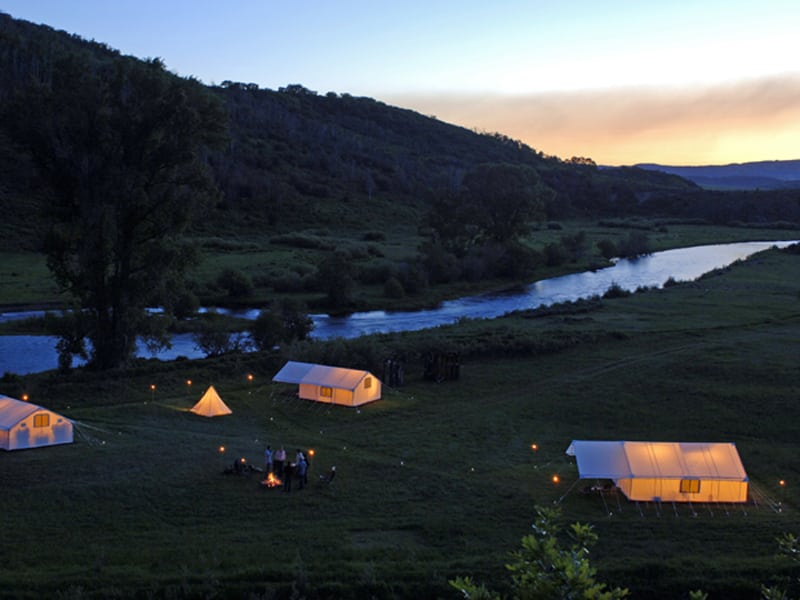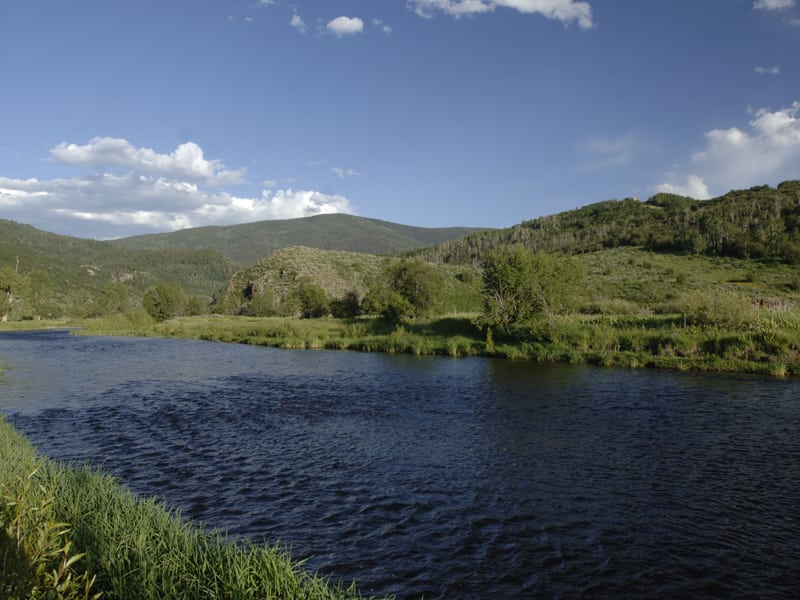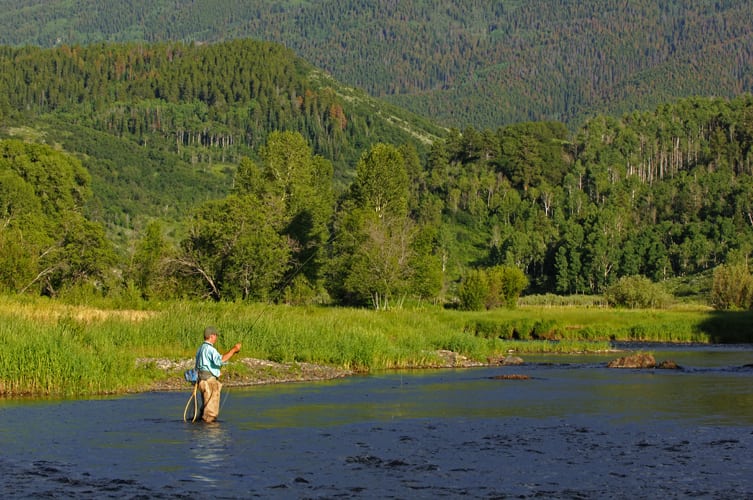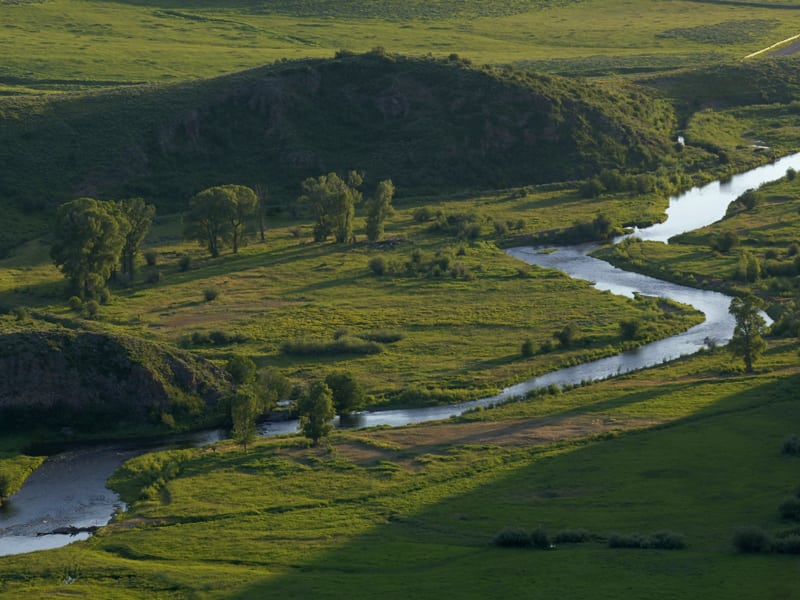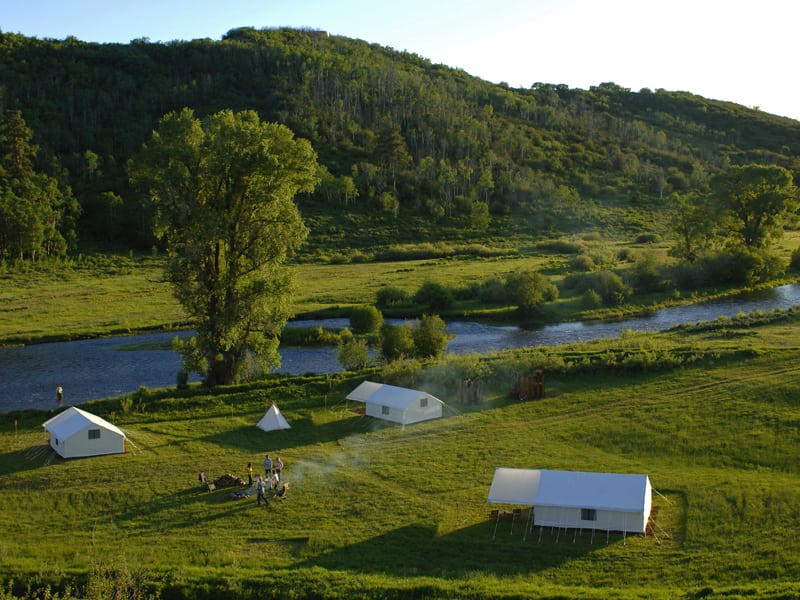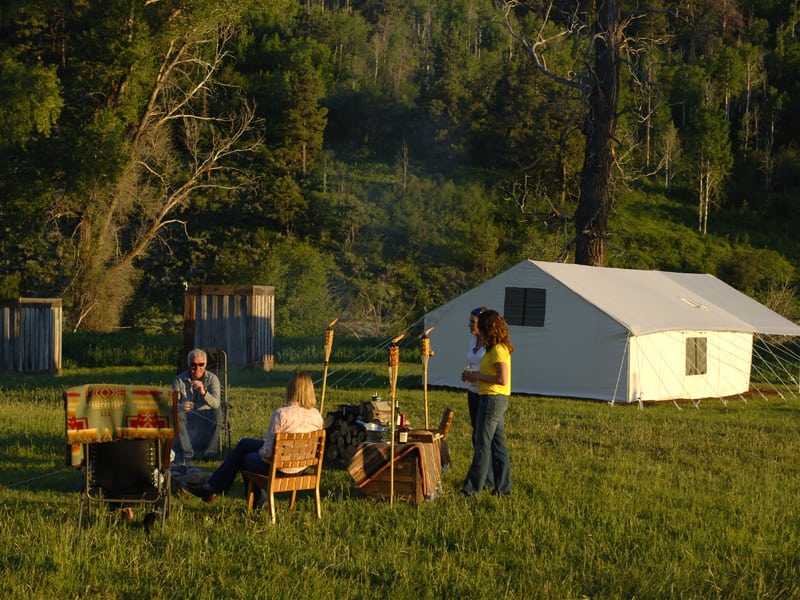 With a great desire to find new properties and work ethic to keep progressing, I was curious about his favorite property that he had worked on to date. Without hesitation, he responded, "Yampa Tail Waters Preserve in Steamboat Springs." Representing the seller in this property, he described it to be his first significant transaction when he relocated from the headquarters in Jackson, WY to Denver to establish Live Water's presence in Colorado. This Colorado ranch provided unrivaled trout fishing that could only be described in urban legends. He had the opportunity to guide and fish alongside the buyer on the waters of the preserve. The property didn't only provide great fishing but was nestled in one of the well-known communities of Colorado, Steamboat Springs, which provides numerous off-site activities. Yampa was Brian's proudest achievement, yet he wants to acknowledge that each deal is a great triumph and a source of deep personal pride. He emphasized this: "These clients entrust us to represent them in influential transactions whether they are buyers or sellers. I take that responsibility very seriously and am sensitive to the impacts it has on their lives, financially and emotionally."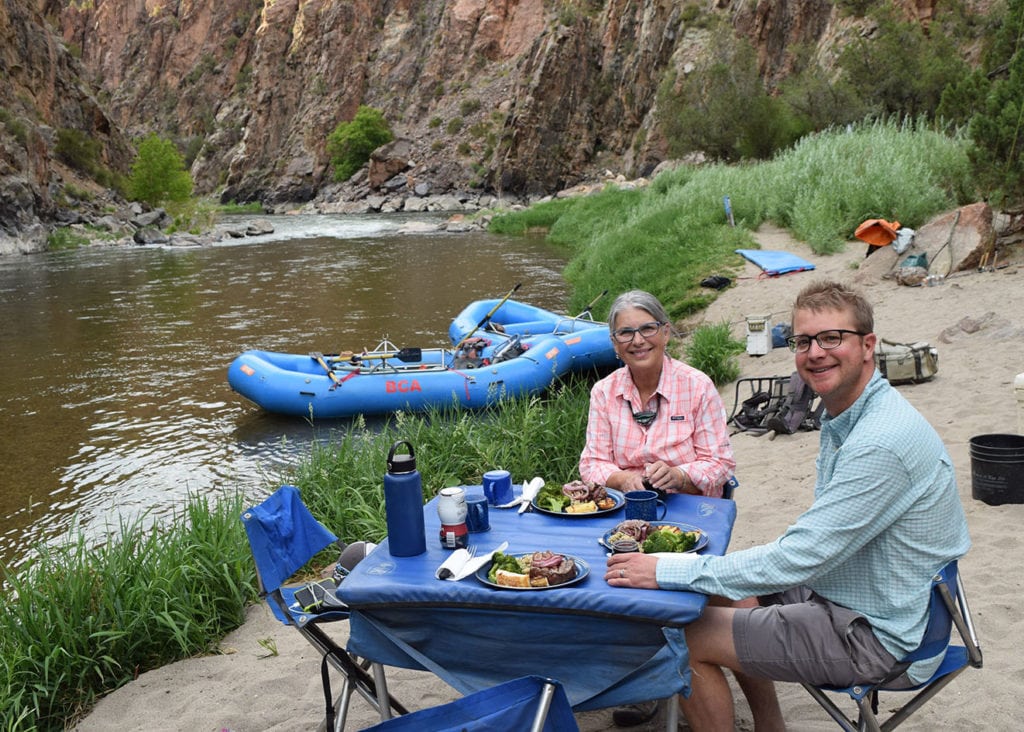 Brian is part of a special group in today's society that is able to infuse his life hobby with his life's work. However, I still wanted to find out who Brian Hartley is outside of the office. I love to watch and analyze movies and try to catch the hidden meanings within the storyline. As an icebreaker, I asked him his favorite line in a movie. "Get busy living or get busy dying," he easily responded. An infamous line from Andy Dufresne in the 1994 classic Shawshank Redemption, we both agreed that line resonates not only in the movie but in reality as well. You should always make strides to enjoy and fulfill the time you have. Talks of making the most of your time and movies with Morgan Freeman, it led me to another inquiry about Brian Hartley.
I wanted a bucket list item from him. After some thought, it led us to a peninsula in Eastern Russia, specifically the Kamchatka region, home of goliath rainbow trout, some at 30+ inches. Brian wants his shot at catching one of these prize sized fish, which is very much fitting for someone who grew up most of his life fly fishing.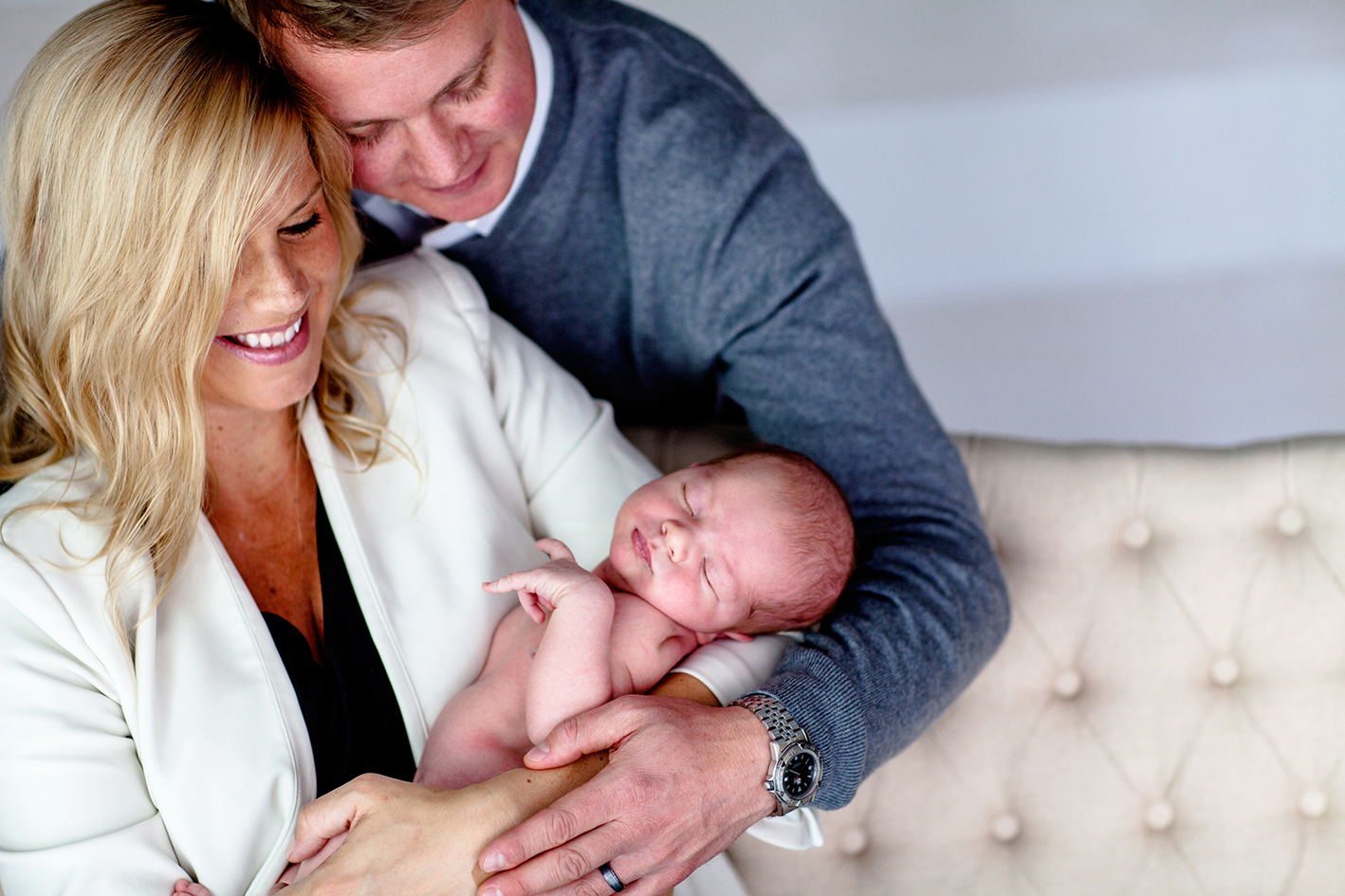 Further talks led me to discover that Brian is a huge family man. His favorite activity to do outside the office is to spend time with his 20-month-old son; Brian's time with his son are fun-filled and never the same because "Everyday is an adventure with him." People that know him well enough, know that when the opportunity arises, he likes to see live music, especially when there is a good Rock n' Roll band in his area. You'll have a good shot at seeing him in the crowd, tapping his foot and enjoying the beat of the drum and the strum of the guitar. What a lot of people might not know about Brian is, when he travels to salt water fly fish, he likes couple it with a scuba diving expedition. It provides him with a chance to learn more about the landscape of where he is, as well as discover what the world is like below the sea level as well.
I've been an intern here at Live Water Properties for four weeks now; I've learned so much from being in the office and talking to everyone here, yet still have a lot more to learn. The advice Brian was able to give was talk to as many people as you can at Live Water. Everyone comes from different backgrounds and can provide you with a wealth of knowledge, that not only can be helpful at this job but in life as well. He described working at Live Water as being a family type environment. There isn't any broker competition on who can close the most listings. "We look out not only for each other but the betterment of the potential buyer as well." If a buyer originally was looking at ranches for sale in Utah but weren't happy and seemed to be more interested in Wyoming ranches for sale, the broker wouldn't continue to pitch Utah. They are happier handing them off to the Wyoming brokers and making sure the buyer is getting exactly what they want. It not only makes business better, but it's beneficial for everyone involved. Brokers work individually but at the same time, Live Water Properties as a whole works together as one family for each client, buyer or seller.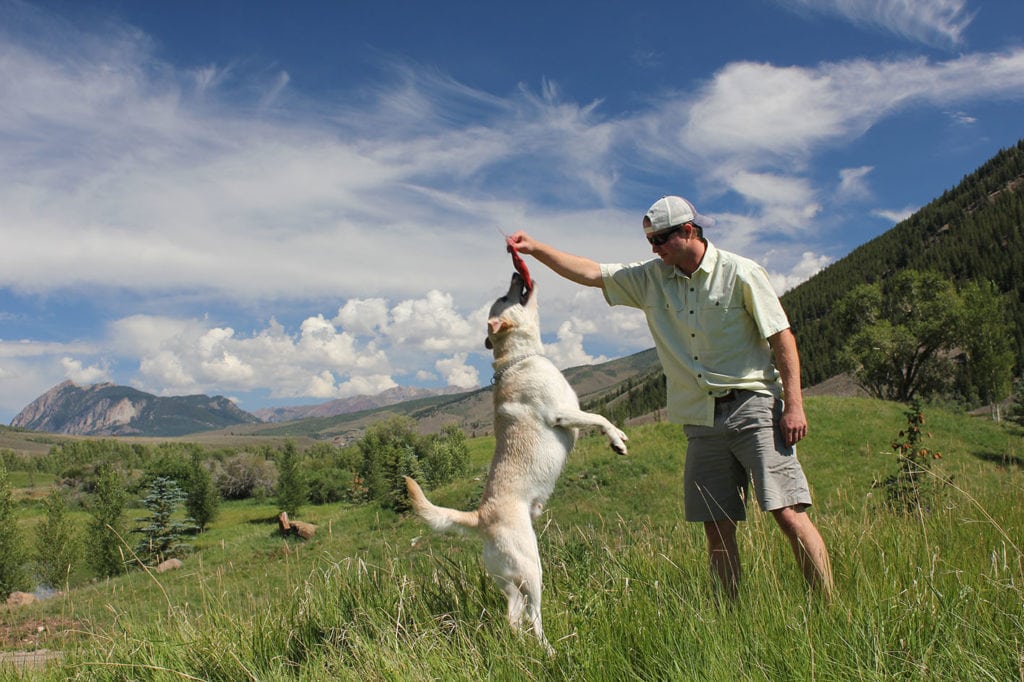 I'll be doing articles on as many brokers that I can talk to before my time is up here at Live Water this summer. A personal touch I add to these articles is: give the broker free reign to provide a quote or mantra they kind of live their life by up until this point. Brian Hartley shared a quote that his stepfather strived to live by. Unfortunately, his life was cut short several years ago, which makes this ever more meaningful to and has had tremendous impact on Brian's life. The source of the quote is unknown.
"I shall pass this way but once; any good that I can do or any kindness I can show to any human being; let me do it now. Let me not defer nor neglect it, for I shall not pass this way again."