Cody Creek Sanctuary, a 65-acre private refuge minutes from downtown Jackson, WY, was announced as the Wall Street Journal's "House of the Year" third-place winner. Each year, Wall Street Journal readers select from 52 featured "House of the Week" properties, to award the titles of the nation's top three homes on the market. Cody Creek Sanctuary was recognized for its classic and elegant log home, remarkable open spaces, invaluable wildlife habitat and expansive waterscapes. The property is listed with Live Water Properties' residential branch Live Water Jackson Hole and broker Latham Jenkins.
"With six wetland areas, over a half-mile of spring creek with native Snake River cutthroat trout, a local elk herd numbering well in the hundreds, and over 130 species of birds that call it home, this rare property is quite deserving of the designation 'Sanctuary,'" says Alex Maher, president/founding partner Live Water Properties. "The fact the Wall Street Journal recognized it as a House of the Year is further testimony to the quality of life with nature that this home affords its owners. Live Water Properties is honored to tell the story through Latham Jenkins' marketing talent."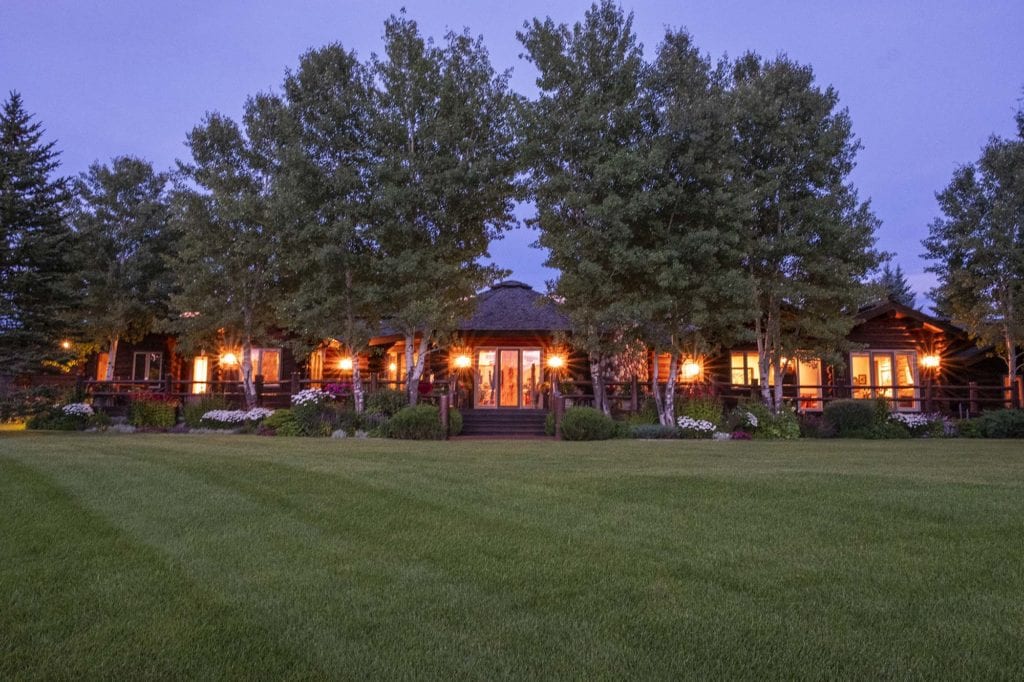 The appeal of Cody Creek to WSJ readers follows a year of exponential growth in real estate sales in both the Western ranch market and the Jackson Hole luxury market. As the global pandemic swept the country, the romantic lure of the West and the promise of returning to a simpler life has led to a new type of westward expansion.
Cody Creek embodies what buyers are seeking in both of these markets – the open spaces and quiet peaceful seclusion of ranch life, and a location minutes from downtown Jackson Hole. "Cody Creek blends Teton views and resort amenity convenience," says Macye Maher, CFO/founding partner at Live Water Properties. "It is an exceptional property that looks like a colorful canvas lit up in alpenglow. It's home to wild animals. One word summation: stunning."
Cody Creek is the first home in Jackson Hole and the first Wyoming home to take the top three honors in the annual online poll. Macye Maher adds, "The success of listing Cody Creek lies with the trust the Seller has with our Broker Latham Jenkins and the Live Water Team and in our marketing efforts with unparalleled national market reach."
Read the entire WSJ article online here or pickup a copy today January 29,2021
Learn more about Live Water's national marketing platform here.