JACKSON HOLE, WYO – Jackson Hole real estate broker Latham Jenkins has been named Live Water Properties' 2021 Top Producing Broker. Jenkins represented $105M in real estate sales volume to earn this title among the national brokerage's 24-person firm. Jenkins joined Live Water Properties in 2018 to lead their luxury residential division, Live Water Jackson Hole.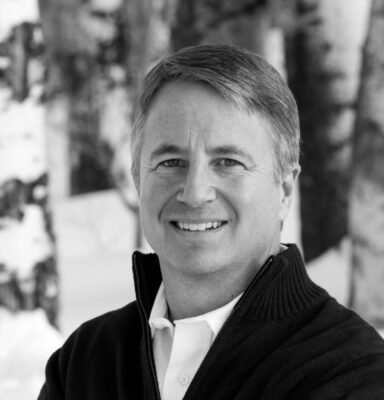 A resident of Jackson for over 30 years and local entrepreneur, Jenkins understands every corner of the real estate market and the nuances associated with each. "Latham's real estate work goes so far beyond sales and service as he strives tirelessly to master the client experience, complete with exceptional mapping, comp sales data, tour setup, lists of local secrets, and navigation away from any potential pitfalls," says Alex Maher, President/Founding Partner at Live Water Properties. "His presentations are well prepared and talent laden with his skills in publishing and videography. And he builds our client relationships to another level each and every time."
Prior to being awarded Top Producer, Jenkins had earned the runner-up title both in 2018 and 2020. His consistent success in the Jackon Hole real estate market is a testament to his tireless dedication to the ultimate client experience, complete with professional videography, photography and custom showings. His knowledge of current sales data and trends, as well as his negotiation skills serves each of his clients in reaching successful deals.
"Latham capitalizes on listing high-end residences in a timely fashion. He has listed and sold two properties in my own neighborhood recently, and I will tell you that both sets of neighbors are satisfied with his negotiating skills and aptitude to stay focused," says Macye Maher, CFO/Founding Partner. "Latham excels with Buyers as well: he finds elation in bringing 'new faces' into the valley, always providing these new people with current updates on our active Jackson Hole lifestyle."
Jenkins's year was highlighted by notable sales including Jackson Hole's iconic Goosewing Ranch and Gunsight Ranch and Cody Creek Ranch which was named "2020's House of the Year – Third Place" in the Wall Street Journal. "Latham's amazing year in 2021 was a well-rounded effort representing both Seller clients and Buyer clients and selling top end Jackson Hole homes along with big name ranches," Say John Merritt, Vice President/Broker. "Hard work pays off, and Latham's 24/7 effort was key to successfully closing deals for his clients."
###
Live Water Properties is a ranch brokerage company specializing in premier fly fishing, hunting, ranching, recreational and conservation land. With $2.6 Billion in closed deals, they are uniquely qualified to assist in all aspects of ranch ownership. Since their inception in 2001, Live Water Properties has grown into a 24 person, 13-state land brokerage firm. They are represented throughout the United States with Brokers in Wyoming, Idaho, Colorado, Nebraska, Montana, Nevada, Utah, New Mexico, Oregon, Georgia, Florida, South Carolina and Texas. The team at Live Water Properties is distinctly qualified to connect clients with their dream properties.
Live Water Jackson Hole: There are many reasons to consider a home in Jackson Hole – from the stunning location to the laid-back lifestyle to the financial benefits of living in an income tax-free state. Live Water Jackson Hole offers expertise in all three areas – real estate services, financial guidance, and local lifestyle insight – knowing you're searching for more than a home. www.livewaterjacksonhole.com