Live Water Properties
Jackson Hole, WY 83002
livewaterproperties.com
Contacts:
Emily Beardsley, marketing director
Roger Dryden, broker
307.734.6100
FOR IMMEDIATE RELEASE
______________________________________________________________________
Live Water Properties Expands into Bend, Welcomes Roger Dryden to New Office
Bend, OR. (May 24, 2017) – Live Water Properties is pleased to welcome Roger Dryden of Bend, Ore. to the Live Water team. Roger brings 15 years in real estate experience to Live Water in commercial, timberland and production cattle and hay ranches.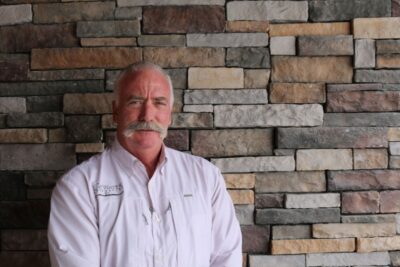 Roger's impressive resume boasts over $37M in ranch and timber sales. "Roger Dryden's work ethic, ranching experience, and passion for Oregon's fishing and hunting opportunities have positioned him amongst the highest volume ranch brokers in the state for many years with some iconic ranch sales under his belt like the 72,000-acre Gutierrez Ranch," said Live Water President/Founding Partner, Alex Maher.
Roger's background in business and management compliments his work with both Sellers and Buyers of ranch and recreational properties. As with other Live Water Properties brokers, Roger lives the lifestyle he sells. He enjoys elk hunting, fly fishing, upland bird hunting, and skiing. Additionally he understands working with cattle and assisting ranch owners with their vision for improving the property. His interest in ranches began in high school working at South East Oregon's White Horse Ranch. In his time working in ranch real estate his passion for legacy ranches has grown as well as his enjoyment in working with the owners.
Having lived in Oregon for 45 years, Roger's addition to Live Water allows the company to better serve their many clients in Oregon, with brokers now in Bend and Hood River. "After 8 years brokering ranch transactions in Oregon, Live Water is proud to welcome Roger to our firm and take our coverage of Oregon's rich ranching history and unique sporting landscapes to the next level," added Maher.
About Live Water Properties: Live Water Properties is a ranch brokerage specializing in premier fly fishing, hunting, ranching and conservation real estate. With over $1.35 billion worth of closed deals, they are uniquely qualified to assist in all aspects of ranch ownership. They are represented throughout the Western United States with Brokers in Wyoming, Idaho, Colorado, Nebraska, Montana, Nevada, Utah, New Mexico and Oregon. The team at Live Water Properties is uniquely qualified to connect clients with their dream ranches. See www.LiveWaterProperties.com for more.
####
Click here for Roger's full resume and bio