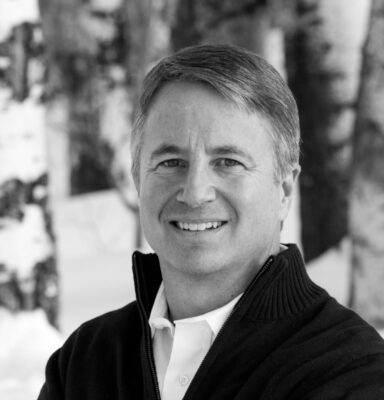 JACKSON, WY (February 14, 2018)– Live Water Properties recently announced the expansion of their ranch brokerage firm with the addition of a new residential branch, Live Water Jackson Hole. The team at Live Water Jackson Hole will be led by Latham Jenkins, along with Live Water Properties President/Founding Partner Alex Maher and CFO/Founding Partner Macye Maher. Jenkins is well known throughout Jackson Hole as an innovative marketer of real estate and the founder of Circ Media, publisher of Jackson Hole Traveler and Homestead Magazine.
Founded and headquartered in Jackson Hole, Live Water Properties has been one of the West's most successful ranch brokerage firms while also being well versed in residential sales. Over the past ten years Live Water Properties has closed $200 million in transactions around the Jackson Hole region. While Live Water Properties will continue to focus on selling premier ranch listings throughout the Rocky Mountain West, this new residential branch will allow Live Water Properties to better serve existing customers interested in the Jackson Hole home market.
"We have always sold residences throughout Teton County, and now we are pleased to bring on a residentially-focused Broker in Latham to assist our clients in the sale and acquisition of their Jackson Hole homes," says John Merritt, Vice President at Live Water.
Jackson Hole will continue to be top locale for those who place lifestyle at the top of their priorities. "Unmatched in its natural beauty, land conservation, progressive community, and tax benefits, we foresee on-going demand for real estate," says Latham Jenkins.
Live Water Jackson Hole is off to a strong start having recently closed their first sale, which went under contract after only nine days on the market. Additionally, they have compiled an impressive collection of listings ranging from slope side homes to vacant parcels with excellent views.
About Live Water Properties:Live Water Properties is a ranch brokerage specializing in premier hunting, fly fishing, ranching and conservation real estate. With over $1.5 billion in closed deals, they are uniquely qualified to assist in all aspects of ranch ownership. They are represented throughout the Western United States and licensed in Wyoming, Idaho, Colorado, Nebraska, Montana, Nevada, Utah, New Mexico and Oregon. www.livewaterproperties.com
About Live Water Jackson Hole: There are many reasons to consider a home in Jackson Hole – from the stunning location to the laid-back lifestyle to the financial benefits of living in an income tax-free state. Live Water Jackson Hole offers expertise in all three areas – real estate services, financial guidance, and local lifestyle insight – knowing you're searching for more than a home. www.livewaterjacksonhole.com