SEA ISLAND, GA – What is arguably the country's oldest hunting and fishing club, Cabin Bluff, has sold. The retreat has a storied list of visitors including business moguls, celebrities and politicians, most notably President Calvin Coolidge. Live Water Southern managing broker Hunter Brant represented the Buyer in the sale of this historic landmark property. The 3,267-acre property is a rare retreat of quiet solitude and natural beauty located near the tourist destinations of Sea Island, St. Simons Island and Amelia Island.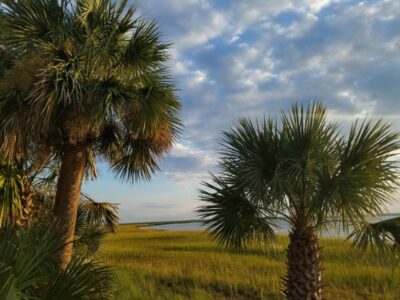 "Cabin Bluff is a world-class hunting and fishing destination. The historic cabins and main lodge are the original structures and still contain many of the old black and white photographs of Coffin and friends, including Presidents, hunting wild turkeys and quail," says Brant. "It's a living piece of history. There is only one Cabin Bluff. We are honored to be a part of the next chapter."
The original owner of Cabin Bluff was the Floyd family of the Sea Island Cotton Company who founded the Camden Hunt Club in 1827, widely regarded as the nation's first members-only hunt club. Howard Coffin purchased it in 1928 and established Cabin Bluff. The property has changed hands since then, most recently being owned by the Nature Conservancy. One thing that has remained true, no matter the ownership, an invitation to Cabin Bluff is a coveted one.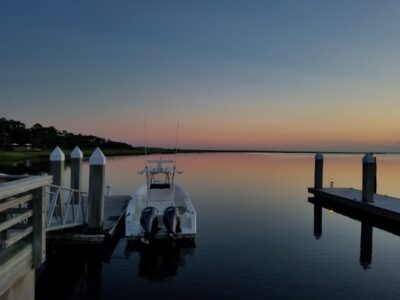 The purchase of the Cabin Bluff Retreat includes the historic Intracoastal dock and private marina, the guest cabins, main lodge, nine-hole golf course, sporting clays course and 3,267 acres along the West side of the Cumberland River overlooking Cumberland Island National Seashore. Brant adds, "My favorite thing about Cabin Bluff is that you can be in the famous quail woods or hunting turkeys in the morning and before the sun sets you can be in the marsh or just off the beach battling redfish or tarpon on the fly without ever leaving your property. I'm not aware of another property like Cabin Bluff."
###
Live Water Properties is a real estate brokerage firm specializing in premier ranching, recreational and conservation properties. With $2 Billion in closed deals, they are distinctly qualified to assist in all aspects of land ownership. Since their inception in 2001, Live Water Properties has grown into a 28-person, 12-state firm. They are represented throughout the United States with Brokers in Wyoming, Idaho, Colorado, Nebraska, Montana, Nevada, Utah, New Mexico, Oregon, Georgia, Florida and South Carolina.