The Covid-19 Pandemic brought many uncertainties to the world. Living in rural parts of America became an iconic attempt at getting back to a "normal life." The ability to be outside, not confined. The ability to escape overpopulated neighborhoods and workspaces. Investment seekers from around the world have looked at large ranches or vacant land in the American West to capitalize on another move West.
For Tim Sheehy and Greg Putnam, it was quite the opposite. They already resided in the West. They did not need to move, yet they were experiencing problems of their own due to Covid. Shortages of many things, including beef. With no certainty the supply chain would ever be set straight, at least not the way in which Tim and Greg would prefer, they envisioned starting their own cattle company to produce high-quality Montana beef. They, along with Tim's brother Matt, created a goal to focus on the direct sale of high-end beef to consumers.
They considered how to start a cattle ranching business that fulfilled their goal and in the summer of 2020, Tim got in touch with Craig Janssen, Managing Broker of Live Water Properties in Bozeman, and Tim related his dream to Craig. Live Water Properties had the Daisy Dean Ranch listed for sale, which consisted of 3,140 acres in the heart of cattle country in the Treasure state, known as Montana. From the information that Tim and Greg shared with Craig, he knew they needed more land than that to fulfill their dream of starting a cattle ranch. There weren't any existing Montana cattle ranches for sale that fit their needs in terms of size and resources, so Craig began to get creative with potential opportunities. Craig crafted an unusual deal by putting three ranches together, rather than splitting them up into smaller parcels for development opportunities. Tim describes Craig's approach in a word: thoughtful.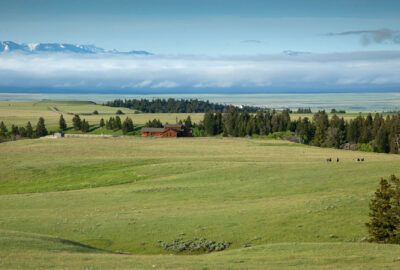 Daisy Dean, Lazy Daisy and Robidu Ranches were the three possible cattle ranches for sale in Montana that Craig had the curiosity about combining. The Little Belt Cattle Company now encompasses over 7,000 acres between deeded and state-lease ground.
"This deal was very exciting because we put ranches together rather than separating them. I was aware of the Robidu and Lazy Daisy being listed with other companies and when Greg and Tim told me about their dreams of becoming full-on cattlemen, this idea began to grow. It was a pleasure to work on it, because now the Little Belt Cattle Company could have a fully functioning operational ranch that can last for generations," said Craig.
The idea of combining ranches is not a new idea, however, it has not been the trend of what's occurring around the West. Craig was pleased when this all came together because he was able to make Greg and Tim's dream become a reality. Since last spring, Tim saw weaknesses in an overly centralized food network. Tim explains, "It's a moral imperative to be able to feed our nation under any circumstance."
And how did they narrow their search to the Little Belts? An easy web search reveals the Little Belts "as an island mountain range of the Rocky Mountain Front; this area is truly an untouched sanctuary of solitude." Its location is near the center of the state between White Sulphur Springs and Great Falls, Montana.
The Little Belt Cattle Company has been in operation for roughly nine months. When Greg and his wife, Heidi, first showed up at the property the surrounding neighbors took note of the new owners. Many of them were curious if the ranching practices would continue or if this was going to become a getaway for city folks. Thus, it is important here to acknowledge and appreciate the personalities of the visionaries (problem-solvers and wanting to be relevant in the ways of job creation.) Moreover, it is significant to add that the new cattle company in the Little Belts is vet-owned and operated.
Craig believes the biggest measure of pride was overcoming "the adversity in putting the deal together." The mix of seller personalities of the three ranches as well as the interactions with the other brokers was a challenge. When someone doesn't have the desire to truly sell, there can be that main obstacle. However, Craig witnessed Tim and Greg's effectiveness, and he knew it could be done. He calls Tim and Greg, "dreams to work with."
It takes stamina. On working the multiple ranch deals, Craig's advice was to "keep the big picture in mind. By putting all three (ranches) together it helped the value of the whole. Stay focused on the whole."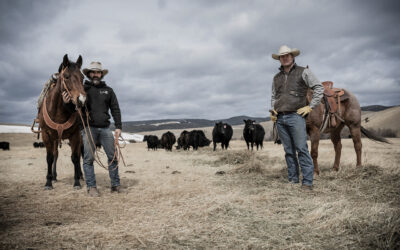 Once the neighbors realized that the new owners were actually going to be the ones running the cattle and operating the ranch, they backed off and were helpful whenever their insight was desired. Starting a cattle ranch was a challenge, but it paid off for the new owners as well as their community. Greg and Tim have also shown the surrounding ranches new technologies that some of the seasoned ranches had not yet considered.
Another reason for Greg, Tim, and Matt starting the Little Belt Cattle Company was when people were stocking up on toilet paper and groceries at the height of the Covid-19 Pandemic, they wanted to be a supplier of a good to the American people. This was one of the first times that most Americans were denied the "American Leisure System." Many people didn't know where to acquire the goods that they had become so accustomed to and what to do replace such items. Tim is excited about the Little Belt Cattle Company's mission. He believes deeply: to forge a more locally minded food procurement system that is durable, resilient, and connected to the surrounding communities. Their goals are to create relevant jobs and grow the economy, ultimately with a farm-to-table approach.
The synergy of the team of buyers and brokers in this cattle ranch investment was a strong bond built on persistence. Craig explains that having a team mentality is always helpful, but this was not a typical transaction; the team mentality in this scenario was a requirement. The team approach also included Jack McInerney, another Bozeman-based Live Water Properties broker. Jack's expertise included his availability; he came on the first showings. Furthermore, Jack extended his local knowledge about some neighbors. He knew the land, specifically the earth on the ranches, qualities about the specific grass species and range conditions as well as soil quality and other crops that might be a fit on some parts of the ranches.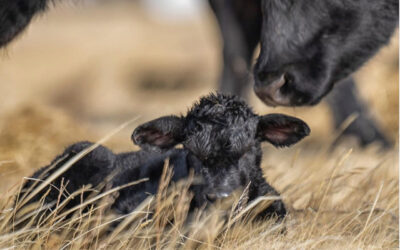 Each person on the team, from buyers to brokers could focus on where they could "plug in" to assist the transaction. Overall, this participatory and collective approach, Craig states, "turned a complicated deal into a real joy." This is only the beginning; there is more to follow as this summer's livestock production comes to market. Stay tuned, as the pandemic's interruption stands no match for the Brokers Janssen-McInerney and Buyers Sheehy-Putnam team