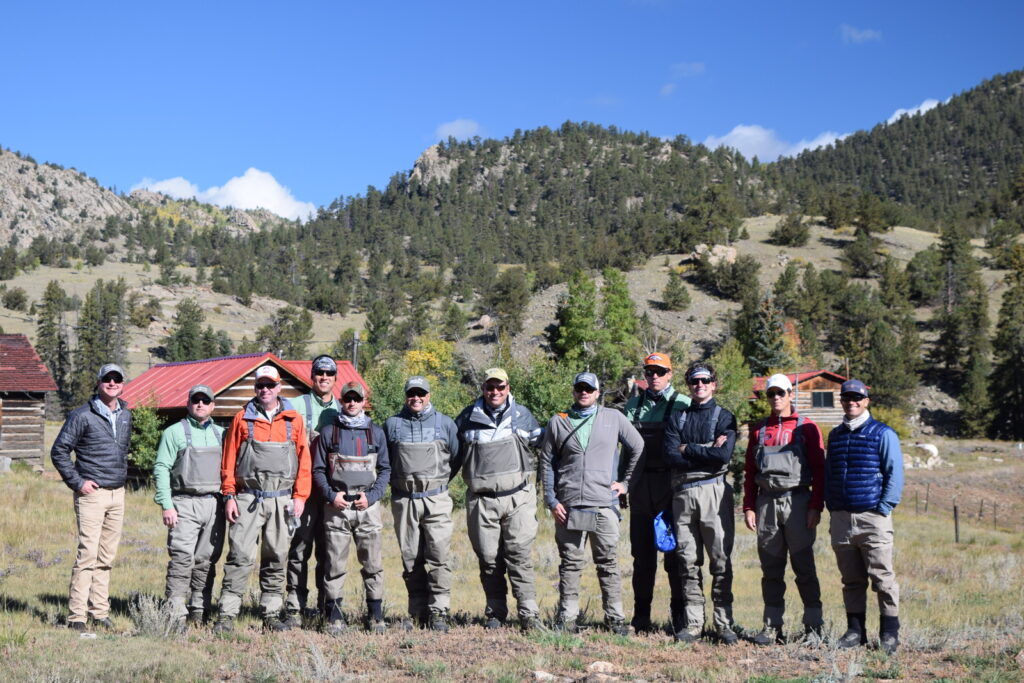 The only way a day spent fishing can be improved upon, is when you're fishing for a good cause. Last Friday Live Water Properties' Colorado broker, Brian Hartley, had the pleasure of hosting a fun-loving group of philanthropists and anglers on the Tarryall Tailwater Ranch. The day served as a thank-you to the generous table sponsors for the upcoming Mile High Mayhem event on October 28, 2016.
If you are unfamiliar with the Mile High Mayhem, it is an extraordinary black-tie mixed martial arts event in Denver, hosted by the Mile High Five Foundation. Founded by five friends in 2009, the aim of the foundation is to "raise money and have fun while doing it." In its fourth year, Mile High Mayhem has achieved both its goal of having fun and raising money; last year they raised over $200,000. This year all proceeds will benefit the Denver Urban Scholars.
In a gesture of thanks and to gear up for the upcoming event, twelve of the Mile High Mayhem's founders and sponsors were treated to a picturesque fall day of festivities. Trouts Fly Fishing out of Denver and Summit County provided 6 knowledgeable guides for the day.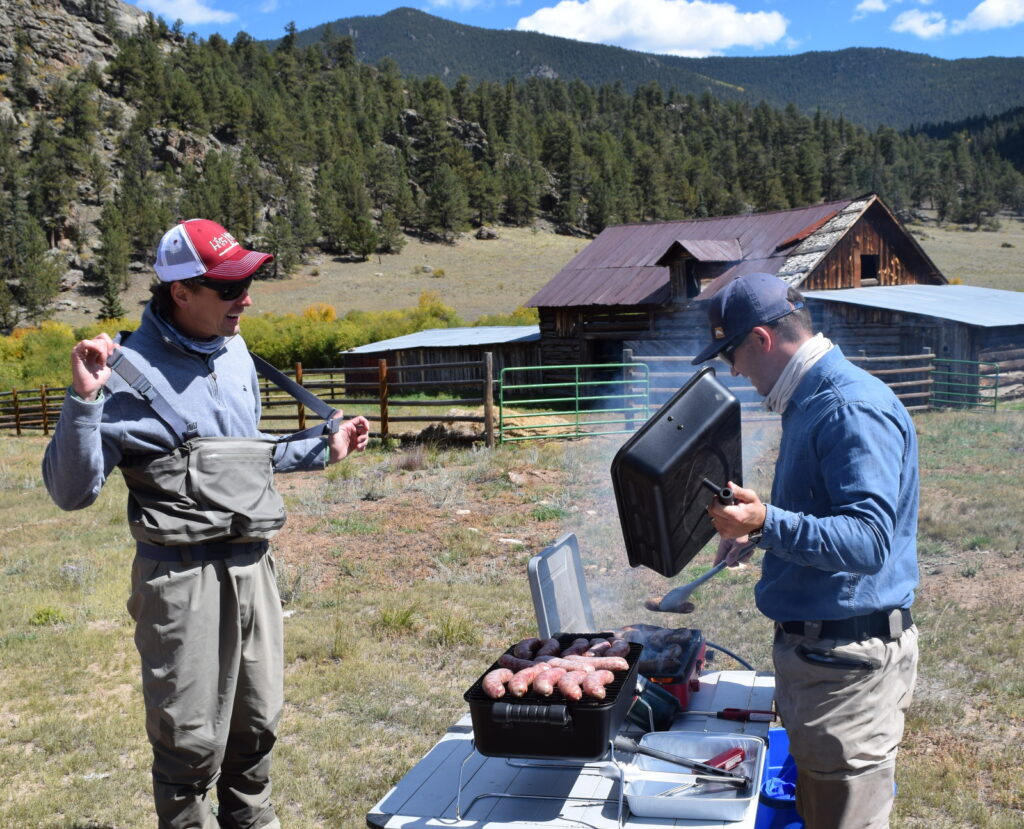 Everyone enjoyed 5 miles of private access fishing, any angler's dream, thanks to Live Water Properties and the gracious ranch owners.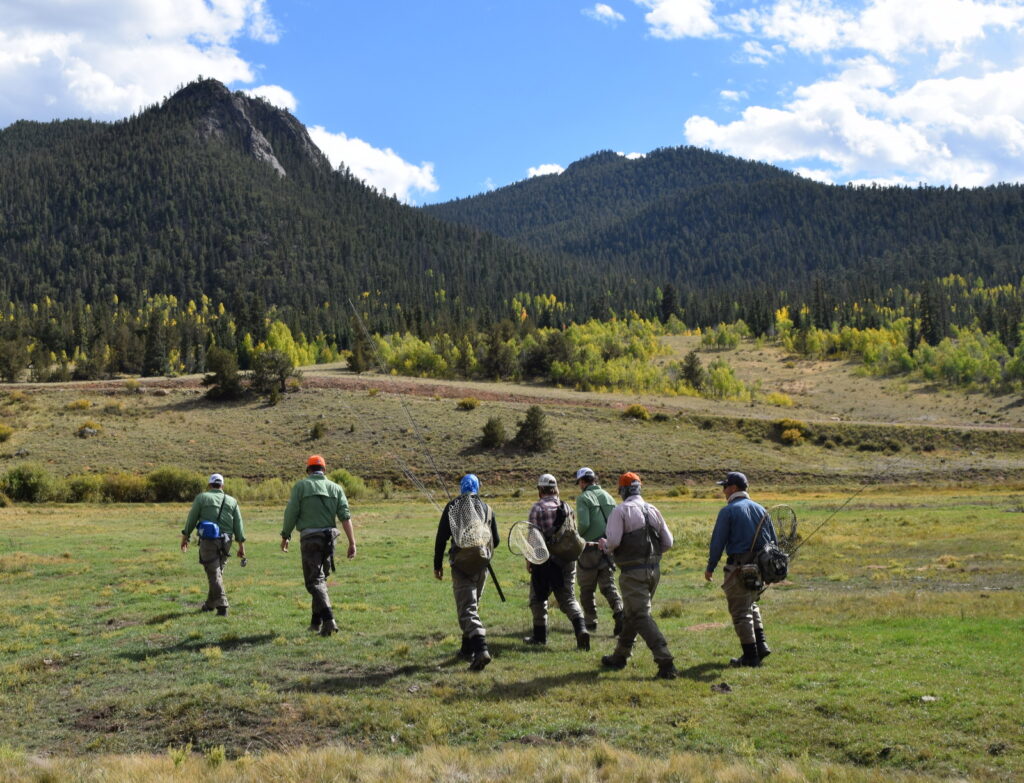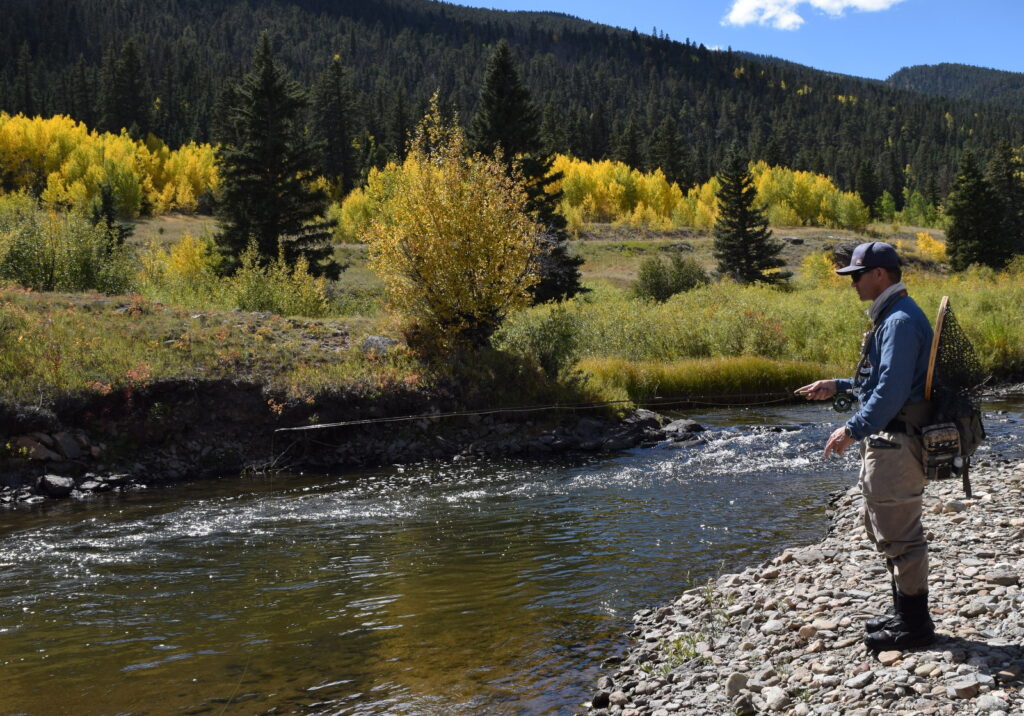 While to many, private fishing would make a great day, LaCome Events graciously and seamlessly handled the meals and travel logistics. LaCome's streamside lunch was complete with a bourbon and whiskey tasting with Law's Whiskey House supplying their Secale Straight Rye and Four Grain Straight Bourbon.
Fish were caught, new friends were made and smiles were aplenty. It was another great day on an incredible ranch property in Park County, Colorado.