Planning a trip to the West can be a daunting task especially when you are an angler trying to wade through the many options available in the region. As a local in Jackson Hole and Teton Valley for nearly 20 years, an avid fly fisherman, drift boat owner and Broker for Live Water Properties, I make a living selling trout streams. The knowledge of these regional fisheries and successful days on the water is important to my livelihood and mental well being. Understanding stream flows can help you decide when to visit and when to fish.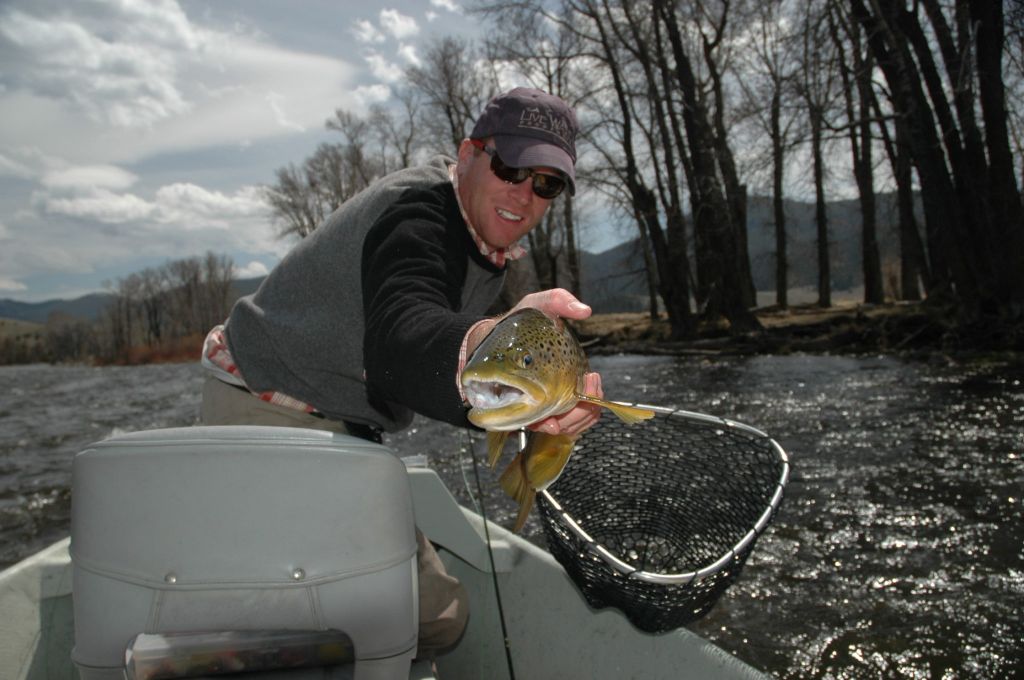 Knowing the hatches and having the right bugs in your box is a large part of the equation, however discerning when to fish each river can be the tricky part. For most anglers in the region, a daily check of the stream flow charts is as religious as morning coffee, especially during the spring and early summer months. The United States Geological Survey (USGS) provides efficient and accurate gauging stations on most of the major rivers and tributaries. These gauging stations provide us a sampling throughout the rivers journey through a drainage with live up-to-date stream flow data that can help in determining what to expect when you reach the river's edge.
The Green River, which is a river I am partial too in Pinedale, Wyoming, is one that I track regularly in the spring months. On the Green, in general, I want to see the river on a descending pattern or stable this time of year, which in my experience generally equates to a good day on the river. If there is a spike in flows, due to warmer temperatures producing more snowmelt in the river system or a large rainfall, I might evaluate another option nearby and perhaps less affected by weather events. For many this knowledge may be an old hat, but for those new to the area it can save you a day of frustration on the river.
The following is a link to the USGS site specific for the Wyoming stream flows.
http://waterdata.usgs.gov/WY/nwis/current/?type=flow