May and June on the Lower Deschutes means chasing giant Deschutes redsides with the big bugs. Large salmon flies and golden stones are out in abundance and it does not take long for the native rainbows to key in on these large meals. Fly fishing on the Lower Deschutes River is on many anglers' "bucket list". Regarded as one of the best trout streams in the United States, Lower Deschutes River entertains anglers from around the world from the end of April through the end of the year. Native rainbow or "redband" trout thrive in this tailwater river, fueled by a large insect population and steady river temperatures.
The Deschutes redband averages 14-18 inches, with many anglers catching trout over 20 inches each year. Due to the heavy flows these fish encounter, it is not uncommon to have 15-inch fish go into one's backing. Many anglers comment that the Deschutes redband is one of the hardest-fighting trout they have ever hooked.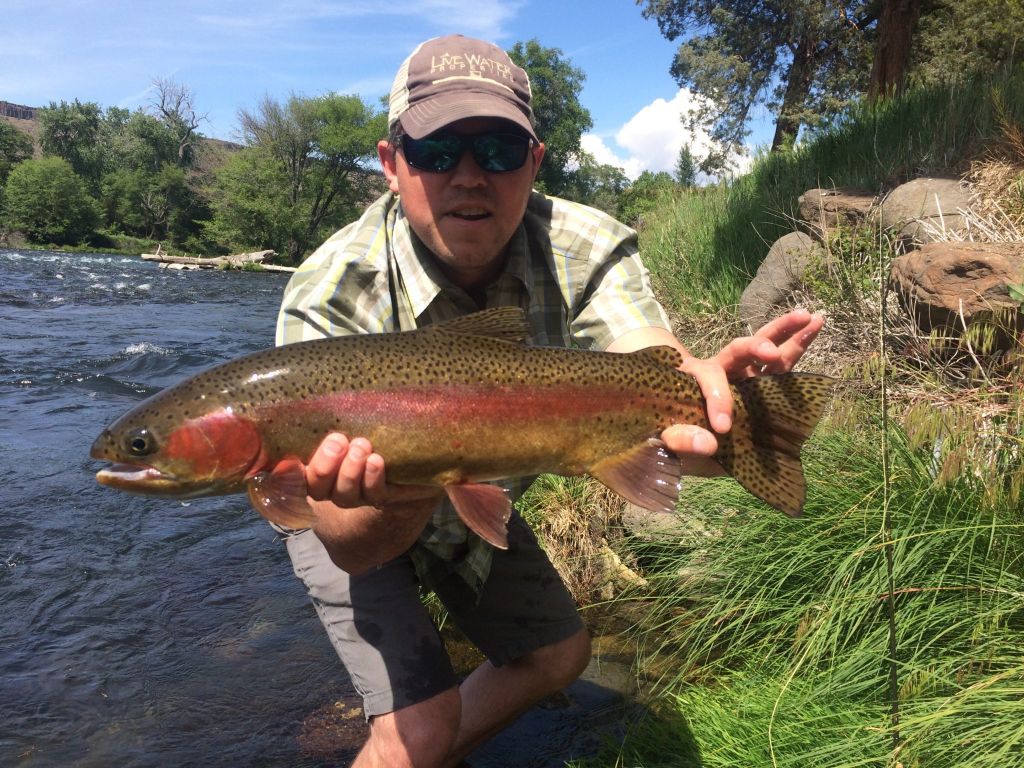 Ryland Moore shows off a massive Lower Deschutes rainbow or "redband" trout here that was caught last week on the Luelling River Retreat on a black and purple chubby Chernobyl salmon fly pattern. The big bug hatch is winding down and the caddis swarms are just starting to appear.