Live Water Properties summer intern Jade Tamplin is eagerly venturing to the many rivers, creeks, and tributaries that the Grand Teton area has to offer. Only a novice of the sport, Jade has spent the past week attending a fly fishing 101 clinic and bombarding the local fly shops with questions like, "what rod weight should I get?", "where should I fish after work?, and, "what flies should I get for summer?" After several conversations he finally made the move and picked up all his fly fishing gear in Victor, Idaho at World Cast Anglers fly shop.
Jade has a captivating summer ahead of him and plans on making the Palisades Reservoir, Henry's Fork, and Jenny Lake his priority fishing spots before heading back to school in College Station, TX for the beginning of his senior year (Gig'em).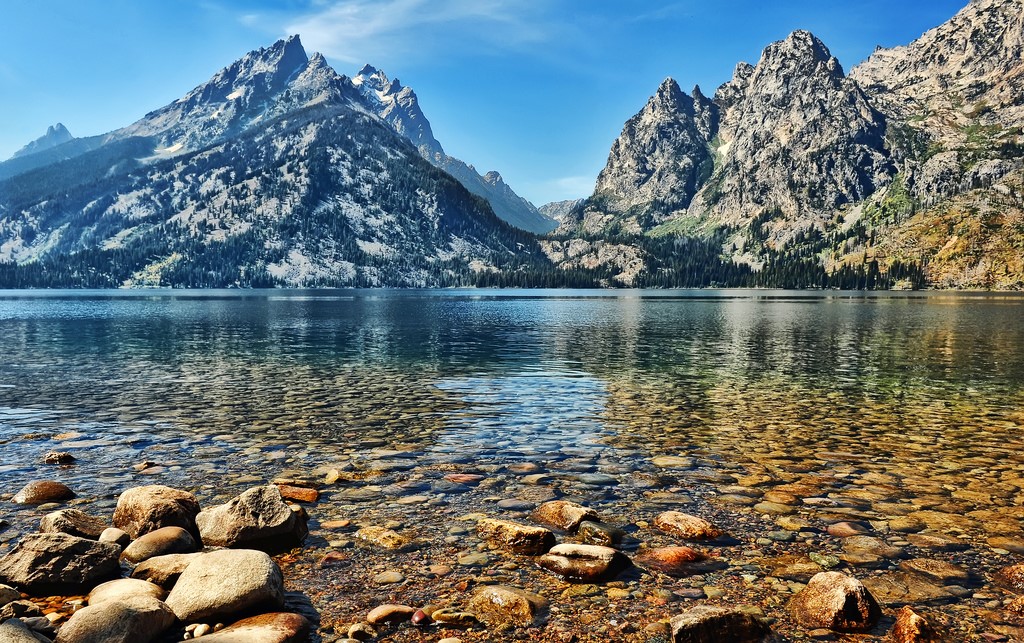 Jenny Lake will be a nostalgic trip for Jade because it is what really drew him into the West after a summer vacation to Yellowstone as a 14 year old. At the time he thought he would've rather gone to a beach..