FOR IMMEDIATE RELEASE
January 12, 2018
Contacts:
Emily Beardsley, Marketing Director
emily(at)livewaterproperties(dotted)com 307.690.7181
Logan Young of Midnight Sun Outfitting Joins Live Water Properties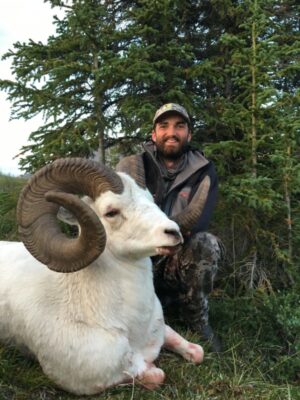 BOZEMAN, MT (January 12, 2018)– It is with immense pleasure that Live Water Properties welcomes Logan Young to their Bozeman, MT office. Born and raised in Calgary, Alberta, Logan recently moved to Bozeman with his wife Courtney. "We are excited to announce Logan Young as our latest addition to our thriving Montana Ranch Brokerage team. His knowledge and experience in the big game hunting world will serve our clients well throughout his career," says John Merritt, vice president at Live Water Properties.
Logan's family has been in the guide outfitting industry for 37 years and currently owns and operates Midnight Sun Outfitting in the Northern Yukon. Throughout his guiding career he has had the opportunity to meet countless inspiring individuals that led him to pursue a longtime passion of real estate.
Logan enjoys helping people reach their goals and is excited to extend that from a sportsman and conservation perspective to real estate and investment opportunities. "I look forward to helping you buy or sell your dream property, while focusing on the preservation of healthy wildlife in healthy places," says Logan.
About Live Water Properties: Live Water Properties is a ranch brokerage specializing in premier fly fishing, hunting, ranching and conservation real estate. With over $1.4 billion in closed deals, they are uniquely qualified to assist in all aspects of ranch ownership. They are represented throughout the Western United States with Brokers in Wyoming, Idaho, Colorado, Nebraska, Montana, Nevada, Utah, New Mexico and Oregon. The team at Live Water Properties is uniquely qualified to connect clients with their dream ranches. www.livewaterproperties.com
####