JACKSON, WYO – Live Water Properties has surpassed $2 billion in sales, cementing itself as one of the country's top ranch and land brokerage firms. The Jackson Hole headquartered real estate firm reached its first $1 billion in October 2013, twelve years after its inception. In almost half the time, Live Water reached its second billion in sales highlighting the firm's rapid growth.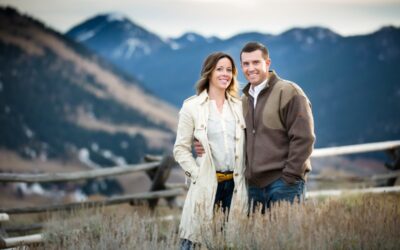 The real estate firm was founded in January 2001 by husband and wife team Alex and Macye Maher with a mission of preserving and protecting the valuable ecosystems of the American West by connecting land with people who value it. Live Water's success is driven by its client-centric, relationship-first approach, with brokers who live the lifestyle they sell. "When you are an entrepreneur you don't dream about the $2B mark, you capitalize on each relationship you build," says Macye Maher, CFO/Founding Partner at Live Water Properties. "We owe this success to everyone: our buyers and sellers, our agents, employees and each other."
"It is with hearts of gratitude that we celebrate this team achievement," says Founding Partner Alex Maher. "We feel fortunate to work for and with dynamic people in remarkable landscapes, learning from many and advising others on best practices in land stewardship everywhere we go. Thank you to all who thrive in this journey with Live Water Properties."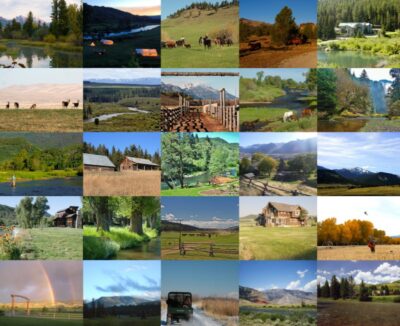 Live Water has been guided by its founding principles and grown wisely to protect the culture, values and reputation for which the land and ranch brokerage has become known. "We hope to see the next billion through, protecting our fly fishing ranches, bird and big game hunting properties, legacy properties, cattle ranches, timberland properties, as well as guest and agricultural ranches," says Macye Maher.
###
Live Water Properties is a ranch and land real estate firm specializing in premier fly fishing, hunting, ranching, timberland, recreational and conservation land. With $2 Billion in closed deals, they are distinctly qualified to assist in all aspects of land ownership. Since its inception in 2001, Live Water Properties has grown into a 28-person, 12-state firm. They are represented throughout the United States with Brokers in Wyoming, Idaho, Colorado, Nebraska, Montana, Nevada, Utah, New Mexico, Oregon, Georgia, Florida and South Carolina.