As the West switches gears from summer to fall, one's mind starts moving from rising trout in riffles to the many different big game hunting opportunities provided by the seemingly endless wilderness. The temperature drops and shorter days has a hunter thinking of hiking through aspen groves scouting for elk or sitting in a deer stand looking for that trophy of a lifetime. Many of our Brokers' passions lie within big game hunting and they have studied and hunted these animals for many years. The Big Game Hunting Report offers our Brokers' insights into the land and wildlife and explains how special each of these hunting ranches are.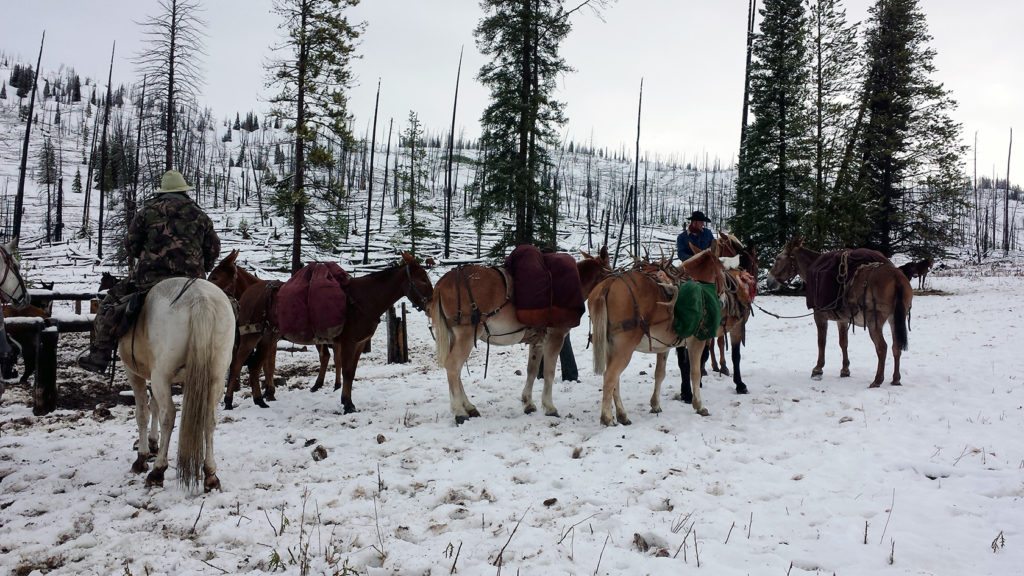 Hunting Ranches for Sale in Montana
Harwood Ranch
Willow Creek, MT | 4,996 Acres | $25,000,000
The 4,996± acre Harwood Ranch is an end-of-the-road sporting property featuring excellent fishing and hunting opportunities. The amazing water resources on the ranch create a prolific ecosystem that supports a rich and diverse Montana wildlife community that includes several species of big game animals as well as upland birds and mixed waterfowl. Excellent bedding habitat on the higher ridges and along the Willow Creek riparian corridor – in addition to adjacent crop food sources – provide ideal conditions for Elk, mule deer and whitetail deer. Additionally, pronghorn antelope are found on the benches above Willow Creek Canyon. Coveys of Hungarian Partridge are scattered over the ranch and pheasants can be found along the riparian areas bordering the grain fields at the mouth of the canyon. The mountains and plains in the region harbor all of the recognized big game species in Montana, including elk, whitetail and mule deer, antelope, black and grizzly bear, mountain lion, moose, bighorn sheep and rocky mountain goat. The hunting and fishing opportunities on the Harwood Ranch are tremendous and would satisfy the most ardent sporting enthusiast. Click here to learn more.
Chief Joseph Cattle Ranch
Wisdom, MT | 2,545 Acres | $11,250,000
Chief Joseph Cattle ranch was once owned and hunted by Hank Williams Jr. who purchased the ranch as an elk hunting retreat. More recently the ranch has been primarily managed as a highly productive cattle operation. An abundance of water and the protein rich grass of the upper Big Hole, combined with the cover of aspen groves, dense riparian areas, and adjacent timbered mountains, support impressive numbers of elk during archery and early rifle seasons. The adjacent Beaverhead National Forest offers thousands of acres suited for hunting big game, and the ranch allows access to over 1500 acres of State land that is otherwise difficult to access. The ranch is also home to mule deer and moose are a common site throughout the acreage. Over-the-counter tags for elk and mule deer are available for both Montana residents and out of state hunters who draw the general elk or deer tag. Click here to learn more.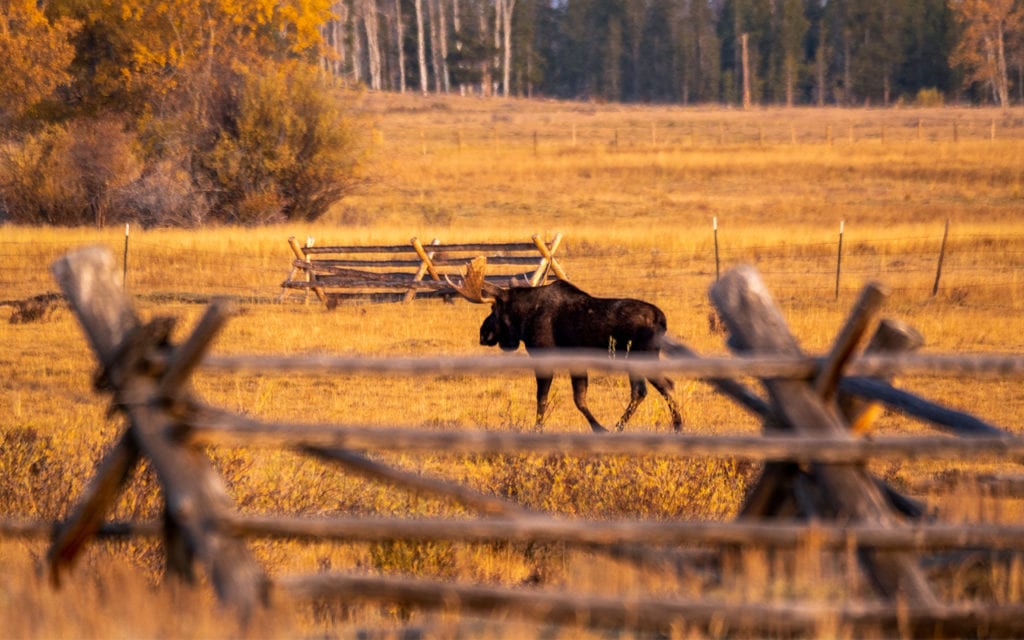 South Fork Dry Cottonwood
Anaconda, MT | 575 Acres | $1,500,000
Nestled within the famous Beaverhead National Forest, the South Fork Dry Cottonwood Creek Ranch offers endless opportunities for big game hunting. The rich mountain streams, wide-open grazing land and immense aspen groves are what make these 575 acres a refuge for wildlife. Whether one is looking for a mature elk, "Boone and Crockett" whitetail buck or a paddle-horned moose, this ranch can fulfill the hunting itch. This property is home to an ample number of elk and mule deer. The average bull elk size for this area ranges from 250 to 260 inches, but bulls in the 300-inch ranch have been harvested. There is a healthy mule deer population in this area that can produce bucks in the 160-inch range. For those who are lucky enough to draw a tag, there is a good population of moose onsite and in the surrounding state land. South Fork Dry Cottonwood Creek Ranch is in a general hunting zone, offering over-the-counter tags to Montana residents and tag drawings for nonresidents. Click here to learn more.
Hunting Ranches for Sale in Colorado
Golden Eagle Ranch
Iliff, CO | 2,074 Acres | $17,629,000
Golden Eagle Ranch consists of 2,074 acres embedding some of Colorado's most pure and habitat-rich acreage for big game, waterfowl, and upland bird hunting. In particular, this ranch has "Boone and Crocket" caliber whitetail and mule deer as the property has been archery-only hunted over the past 30 years. This ranch borders multiple Wildlife Management Areas of which see heavy pressure. Given the ideal habitat on the deeded acreage in conjunction with pressure on the publicly accessible land nearby these trophy bucks find refuge on Golden Eagle Ranch. Along with five plus miles of the South Platte River, the lush agriculture fields and thick timber provides perfect habitat for these giant whitetail and mule deer. This ranch holds a very healthy population of deer. Ownership has seen deer that could score upwards of 190 to 200 inches. This kind of management over a 30 year period has paid off, as multiple "jaw-dropping" bucks over the 170-inch mark have been harvested. Golden Eagle Ranch is the mecca for managing and harvesting trophy whitetail and mule deer. Click here to learn more.
Buck Fever
Norwood, CO | 1,384 Acres | $3,995,000
Buck Fever Ranch is located in Game Management Unit 70, which is well known for its big mule deer bucks. This 1,500 square mile unit borders Utah, and it runs about 75 miles southeast, rising from less than 5,000 ft. to over 14,000 ft. above sea level. Mule deer and elk thrive in this unit. With an unlimited number of elk tags sold over the counter for the second and third rifle seasons, hunting pressure is heavy giving private landowners an advantage. The unit is nearly 70% public and consists of flat farmlands in the valleys, and "broken country" in the transition areas range from about 6,000 ft. to 8,500 ft. Some steep mountains measure over 8,500 ft. with imposing peaks above timberline ranging from 12,500 ft. to over 14,000 ft. Within view of the ranch is GMU 61, which is comprised primarily of the western half of the Uncompahgre Plateau. It runs about 70 miles from Gateway near the Utah line to Placerville west of Telluride. The massive 1,376 square mile Uncompahgre Plateau is a flat-top mountain range that varies between 8,300 ft. and 9,200 ft. above sea level and stretches about 90 miles from the northwest to the southeast. The plateau drops into huge canyons, several of them ruggedly steep and overlooking lowlands from 4,500 ft. to 5,500 ft. in elevation. This unit consistently yields and produces high success rates for big elk and mule deer. GMU 62 draws a great deal of attention, because it shares the Uncompahgre Plateau with Unit 61. The Divide Road separates Unit 62 to the northeast and Unit 61 to the southwest. A healthy number of tags can be purchased over the counter for elk in Unit 62. Click here to learn more.
Hunting Ranches for Sale in Wyoming
Solitude Ranch
Devils Tower, WY | 3,495 Acres | $12,300,000
Set in the Black Hills of Wyoming, Solitude Ranch offers world-class big game hunting for whitetail deer and mule deer and some turkeys for Spring. Solitude Ranch has been managed strictly for primitive hunting. Whitetails in the "Pope and Young" range are not uncommon for this ranch. More specifically, three of the top ten largest whitetail deer taken with a bow have been on Solitude Ranch. This property is ideal for anyone who wants to "bag" a whitetail buck of a lifetime. Although this property is managed for archery hunting, one can be very successful during rifle season. Rifle season stays open well into the rut, offering one of the best times to catch a giant buck slipping up during shooting hours. Mule deer hunting is another highlight of this ranch. There is a lower number of mule deer, but the size of deer makes up for the lack of population. During archery season, one could expect to get a shot at a mule deer in the 140 to 150-inch range and even larger during rifle season. Mule deer and whitetail deer require a general license to hunt. Solitude Ranch is granted a minimum of two landowner elk tags. Although the ranch is not known for its elk hunting, there is an opportunity to hunt the elk that occupy the area. Click here to learn more.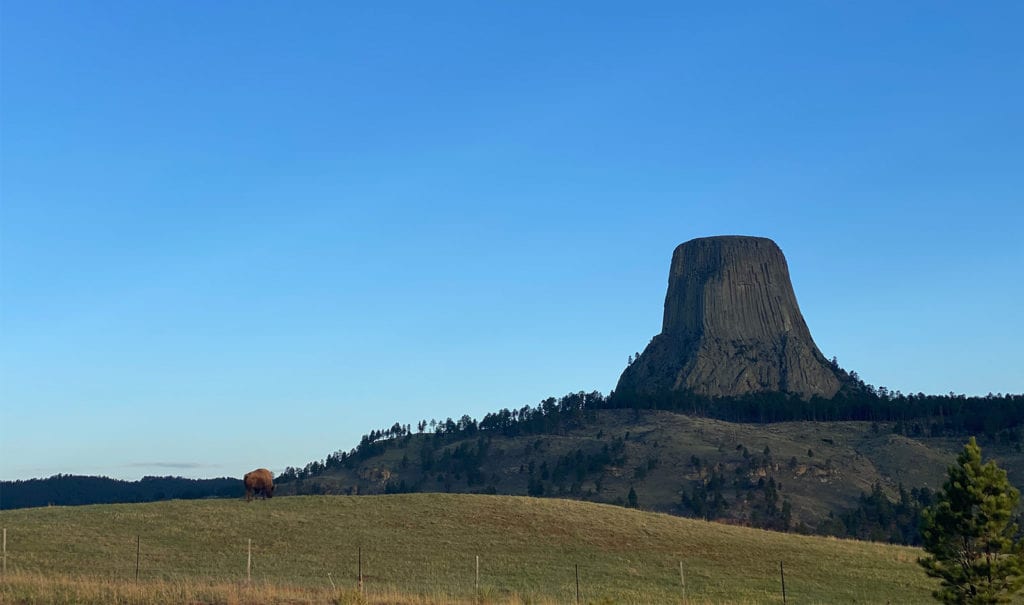 Long Draw Outfitters/Glamping of Jackson Hole
Jackson Hole, Wyoming | Forest Service Lease| $395,000
With over 80,000 acres of hunting area, Long Draw Outfitters offers ample opportunity for big game hunting. Over the years, with an exclusive and secluded location in the Bridger Teton National Forest, Long Draw Outfitters has produced bull elk upwards of 300 inches. Long Draw Outfitters offers two backcountry camps, located on the Bridger-Teton National Forest in the Snake River Range. Both camps offer outstanding bow and rifle hunting opportunities and are full-service during the fall hunting season. The comfortable camp allows one to get much needed rest after a long day of hunting and scouting. With raised sleeping platforms, access to electricity, heated showers and drive-in/out access, Long Draw Outfitters is a perfect camp for the big game hunting enthusiast. Click here to learn more.
Hunting Ranches for Sale in Texas
Helluva Ranch
Melvin, TX | 1,042 Acres | $6,200,000
There are not many ranches as unique as Helluva Ranch that offer high-class hunting and fishing throughout the entire year. This 1,042-acre high-fenced wildlife refuge provides an opportunity to hunt "giant" whitetail. There are few hunting properties for sale that are as customizable as Helluva Ranch. The current owner of Helluva ranch has made management his number one priority. Over the past couple of years, the owners have wiped out most of the whitetail population to start fresh with the best genetics in Texas. This ranch is now home to 20 to 25 doe, bred with bucks who embody South Texas' famed genetics. Deer in the "Boone and Crocket" range are expected to be seen within the next five years. Along with these whitetail deer carrying impeccable genetics, the owner has plans to introduce exotic species to the ranch to offer an even more diverse range of big game to hunt. This blank canvas property offers any future owner the ability to personalize this habitat to suit their big game hunting desires. Click here to learn more.
Hunting Ranches for Sale in Idaho
Tincup Ranch
Freedom, Idaho | 159 Acres | $1,250,000
Tincup Ranch, although small, is quite mighty. This 159-acre ranch borders the coveted Diamond Creek hunting unit, home to some of Idaho's best elk hunting. Anyone who draws a tag for this unit will have access to a healthy population of bull elk in the 300-inch range. With thousands of acres of the Caribou-Targhee National Forest bordering the property, the opportunities for hunting big game are nearly endless. Lush meadows and healthy stands of aspen groves provide ideal habitat for elk and mule deer. There is a good population of mule deer occupying the property and surrounding state land. One could expect an average buck to be in the 130 to 140-inch range with a chance of harvesting a larger trophy. The access to such coveted land and quality bull elk make Tincup Ranch ideal for the all-around big game hunter. Click here to learn more.