"Everyone thinks they have the best dog. And none of them are wrong" W.R. Purche. We are very fortunate at Live Water Properties to be the owners of such great dogs. They're more than just pets to us, they live the Live Water lifestyle with us, joining us for days on the river, bird hunting, or herding cows in the pasture, our dogs exude the fishing, hunting, and ranching lifestyle just as much as each of our agents and employees do (we're sure at least one of these dogs might have a conservation bone to them if they could talk). To celebrate National Dog Day, we wanted to introduce you to the "Dogs of Live Water."
Gus Allen – Owner Nick Allen, Sales Associate – Bend, Oregon
Gus is an 8-year-old English Setter. He loves to run and hunt birds, but around the house he is actually pretty lazy. His next favorite activities are riding around in the front seat of the truck and chasing the abundant chipmunk population here in Central Oregon.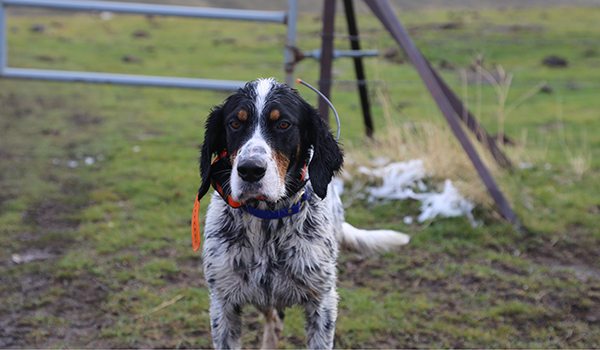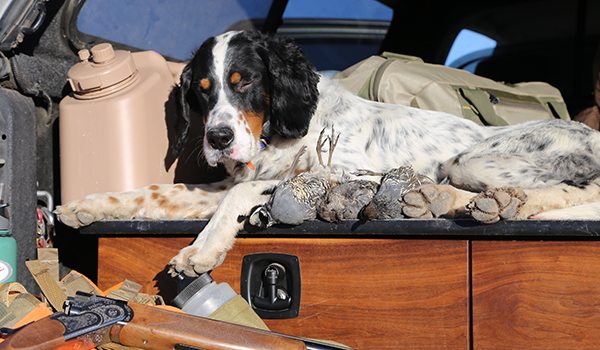 Carl Feuz – Owner Emily Feuz, Marketing Director – Jackson, Wyoming
Carl is a 3-year-old Border Collie/Australian shepherd. A working dog at heart, Carl loves to be on the run, whether it's riding horses with Emily and herding roping steers in the arena. If there is a tennis ball in the area, Carl will find it and seek out anyone willing to throw it to him. The Jackson Hole lifestyle fits Carl well; as he loves to join on fishing trips, trail runs, paddle boarding and backcountry skiing.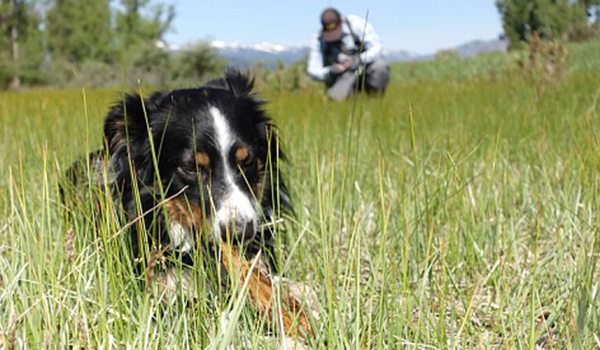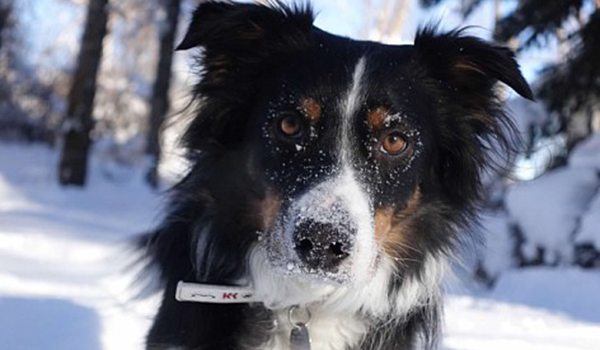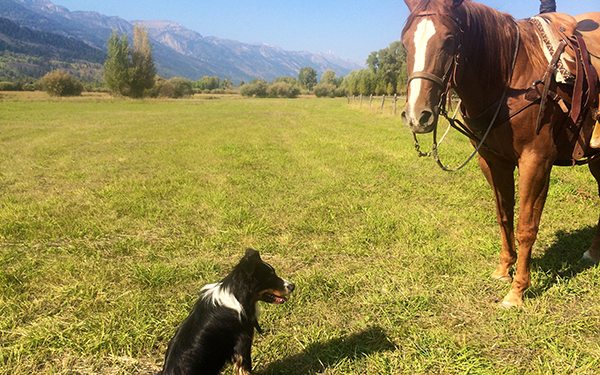 June Cox – Owner Wright Cox, Video Marketing Director – Jackson, Wyoming
June is a 10-month-old British Lab from Warrior, Alabama. She loves catching trout, eating everything in sight, chasing her Frisbee and backcountry skiing in the wintertime. If you scratch her belly, she will love you until the day you die. June has joined Wright on most ranch visits this summer, where squirrels and birds are plentiful.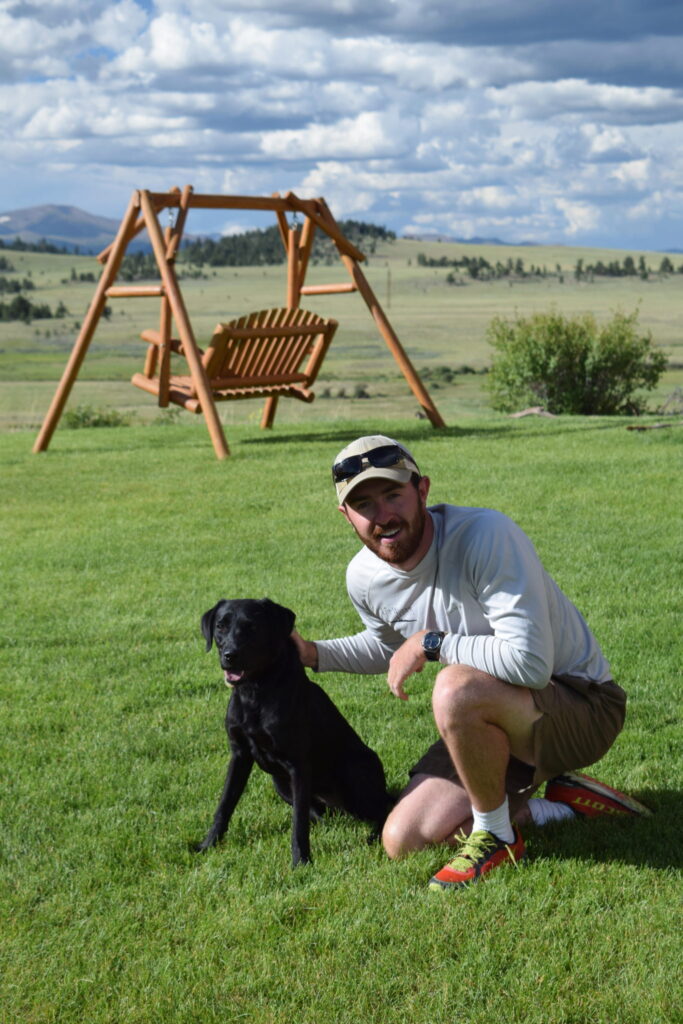 Kit Jansen – Owner Craig Jansen, Montana Managing Broker – Bozeman, Montana
Kit is a 7-year-old English setter who is always ready to look for Huns, pheasants, sharptail or mountain grouse. She stays sharp by pointing robins, magpies and a few bunnies in the back yard. She thinks of herself as a hard core hunting dog, although she does not seem all that "hard" when she is curled up and cuddling on the couch with Craig's wife or kids.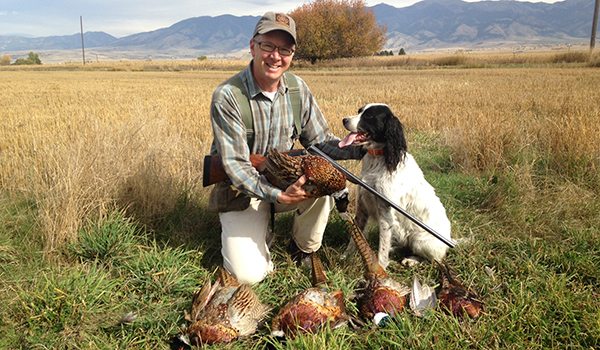 Logan 'Skydog' Hartley – Owner Brian Hartley, Colorado Associate Broker – Denver, Colorado
Logan is 10-year-old Labrador Retriever from Montana. His nickname 'Skydog' is a nod to Duane Allman, one of the greatest guitar players of all time. He's a gentle soul who has never met a Frisbee he couldn't catch or landed trout he didn't want to take a closer look at. A frequent partner on Brian's ranch visits, Logan could rival Michael Phelps with his swimming prowess and is nearly impossible to keep out of rivers and lakes. While he has retrieved some birds in his day he prefers the summer trout bum life to the early mornings in a duck blind. Born in Montana, raised in Jackson, WY for 5 years and now living in Colorado, Logan has an affinity for snow.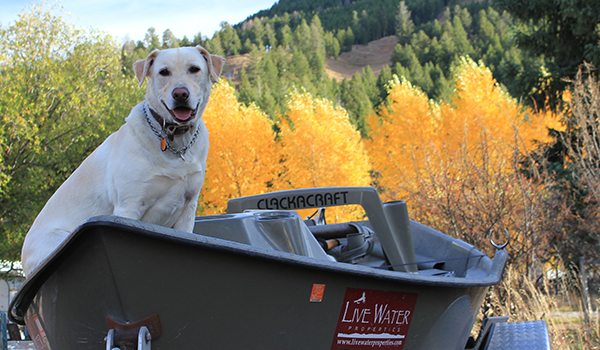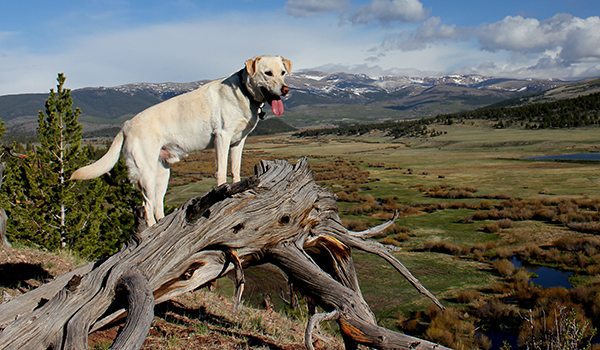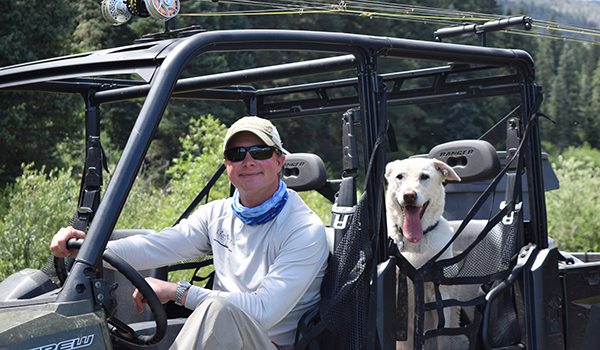 Pinder Sprite Maher – Owner Alex and Macye Maher, Owners of Live Water Properties – Jackson, Wyoming
Pinder is an 11-month-old yellow lab from Diamond R Kennel in Bozeman, Montana. She has been a loyal and sweet dog from day one, learning from her older sister—the black lab named Katie Sue. She's addicted to training and loves retrieving dummies. She's great with Alex and Macye's daughters (Harper and Leisel), and she is especially devoted to her "boy" – Beckett. After completing her first river trip on the South Fork, Pinder needed as much rest as the rest of the family and definitely smelled fishy.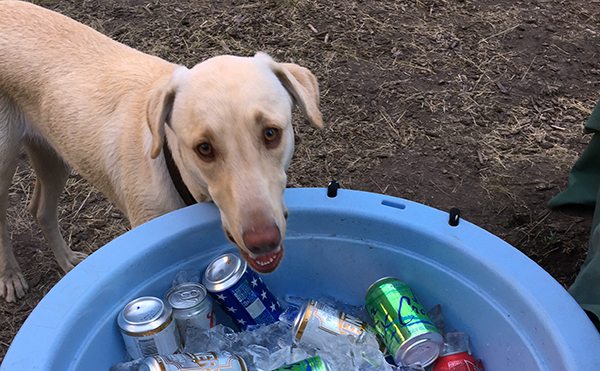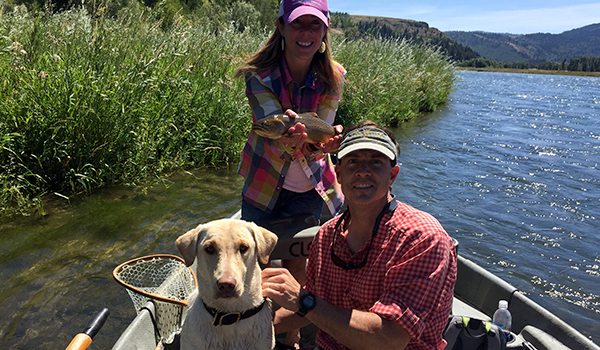 Ellie Shouse – Owner Jeff Shouse, Broker – Bozeman, Montana
Ellie is a Montana born 6-year-old Brittany Spaniel that is totally impassioned when it comes to chasing upland game birds – a good thing, since her Dad is of similar mind. She also loves riding in the back of the drift boat, or anything else that involves being in the field or on the stream. She is a constant and loving companion.